Digital Collage Sheets
All of the collage sheets in this section are available as high resolution pdf files. More information.
More Illustrations from Children's Books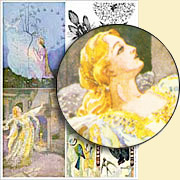 Many more illustrations can found in the Grimm Fairy Tales and Mother Goose collage sheet sections.
The sheet shown above is Cinderella & Birds Collage Sheet.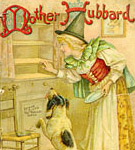 Image from the Puppies #2 Collage Sheet shown at right. (Read the full rhyme of Mother Hubbard here.)
More Nursery Rhyme (and Alice in Wonderland) rubber stamps.