Digital Collage Sheets
All of the collage sheets in this section are available as high resolution pdf files. More information.
Halloween Rubber Stamps and Digital Stamps
Many more Halloween images are in the Halloween Rubber Stamps section.
The images shown at right are from the Poison Digital Download Set.
Beside the gorgeous collage sheets in this section (and that teaser at right for the Halloween Rubber Stamps), there is a New! Halloween Theme Section! (Psst... the image below is for Resin Skull Beads).
Pre-2011 Halloween Swaps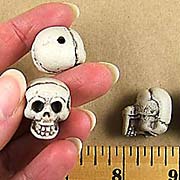 View artwork in the:
Skeletons in the Attic, Haunted House, Halloween Dwellings Slide Mailers or Matchbox Shrines galleries.