How's My Hair Kit AND Giveaway!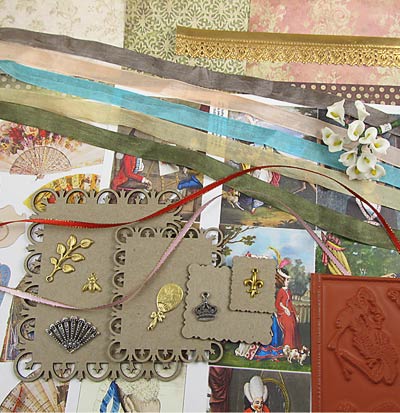 This kit is based on a beautiful, little accordion-fold book that Design Team Member Laura Carson made using the new How's My Hair? Rubber Stamp Set.
And Laura recently created a tutorial for the book.
You could put together this kit to make a little accordion book like Laura's (with lots of components to spare), or use them on other French-themed projects. Note: finished sample not included in the kit!
And if you'd like to buy more of the parts from this kit (or additional ones Laura used in the 3(!) books she made with the frames from the Rectangular Fleur de Lis Frames), here's a link to all the separate components.
Read more about what's in the kit on the How's My Hair Kit page.

What? Did you say GIVEAWAY?
Yes, you can win your very own How's My Hair Kit for free (I'm even including free shipping... though only in the U.S.A.) Read more and enter the drawing on the How's My Hair Giveaway! page.