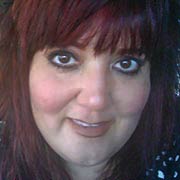 Here are a few product faves selected by Design Team Coordinator Miz Bella (Kim Ayers), who says:
Like a crazy magpie I am attracted to things that sparkle and shine!

The Domed Apothecary Bottles - swoon! They're so fab for a little collection, or even as a pendant on a necklace filled with tiny notes, or perhaps secrets written and sealed inside that only you know about!
More info on Bella is on the blog.