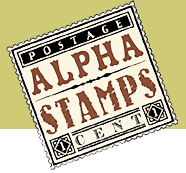 Wow! Another lovely project by Laura Carson! Plus new items (including a lot of butterflies!), a new sale, and two FREE offers! First, I'll let Bella take the lead and introduce Laura's Altered Book. (And I must say: I am so taken with that stamped clay book spine!)
A Springtime in Paris Altered Book Tutorial by Design Team Member Laura Carson! You already know that it's going to be quite spectacular so I won't prepare you for it with flowery, sugar talk. It's just damn gorgeous!
You'll love Laura's tutorial. Laura starts off by showing you how to use Creative Paperclay and the Damask Study Clear Stamp to make the "spine" for the altered book. You'll be amazed at how easy it is to make and you'll be taking off book covers just to make a gorgeous clay spines! Want a little variety for your new shadowboxes you'll be creating? The Boho Paisley Clear Stamp would be a good choice as well.
After removing the book cover, you'll learn how to carve out a niche to make a shadowbox. First, the background paper that Laura used is Red Birdcage Scrapbook Paper. Once that was done then Laura placed images from La Mode – Papillon Collage Sheet. AND she also tells you how to make the figures of the mother and daughter dimensional.
You all know I love miniatures, so how stinking cute is the little 1 Inch Pink & Brown Bird with those Tiny Paper Roses? Which reminds me I need to stock up on both of those, especially since the Tiny Paper Roses are variegated! (Better get yours before I hoard them all!)
To find out how make your own Springtime in Paris Shadowbox and to see what else Laura used, head on over to Laura's blog. Plus, here's the link to Laura's Supply List.

Posted by
Leslie
, May 18th, 2014