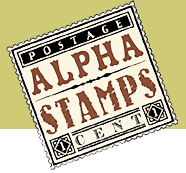 Continuing on with the July Theme and the July Kit: Cirque Paper Theatres is Design Team Member Lora Mahaffey's witty little Circus Theatre!
The clowns must be on strike: just look at that guy snoozing atop Samson the elephant! And the clown on the far left reading a newspaper! I love the extra punch of color Lora gave the accents, using the New and On Sale! Lipstick Red Copic Sketch Marker. (Since the Copic Markers are alcohol based, they can be layered over other printed papers to tint (or bump up the color) still allowing the original designs to show through.)
I also love the smaller choice of shadowbox Lora used on this piece: Small Square Chipboard Shadowboxes. The little curtains from the Toy Paper Theatres and Tall Paper Theatre and Curtains Collage Sheets work really well on this 4″ wide shadowbox.
Here is Lora's Supply List, and you can see more pictures on her blog.
Psst: with all the elephants in Lora's artwork, today's Giveaway has a Circus Elephant theme! (See below for photos and more details.)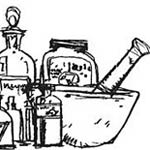 Halloween! Yes, more new goodies are arriving at a steady pace! It is definitely our favorite holiday (and the new Tim Holtz items, below, are great additions).
Note: last Thursday we announced a FREE Collage Sheet, and that offer is still on: a Cirque Picks Collage Sheet is FREE for all orders over $20! More info and a photo are below.


Hooray! A Circus Elephants Giveaway!
Just about everything in Lora's Circus Theatre Supplies List is included in this Giveaway!
And, between the collage sheets included in the Cirque Paper Theatre Kit (yes, a kit is in this Giveaway, too), the images Lora used, and the extras I gathered around the elephant theme, there are 14 collage sheets! Here's a list of the elephant ones in the photo below:
- Circus Books Collage Sheet
- Elephants #1 Collage Sheet
- Elephants #2 Collage Sheet
- Elephants #3 Collage Sheet
- Pink Elephants Collage Sheet
Plus, FOUR items just put on Clearance Sale:
- Tinsel Cording – Red
- Circus Elephant Clear Stamp
- Elephant Matchbook Rubber Stamp
- Le Cirque: Circus Parade Scrapbook Paper
- (Plus an Elsie The Elephant Button already on clearance)
AND this adorable elephant card, just put 0n Sale at 50% off:
- Elephant Chef Die-Cut Valentine Card
(Note: the Dog with Ruff Die-Cut Valentine Card has just been put 0n Sale at 50% off, too.)
To enter the Circus Elephants Giveaway drawing all you have to do is leave a comment BELOW on this blog post TODAY OR TOMORROW (the deadline is 11:59 pm PST (that's Pacific Standard Time!!), MONDAY NIGHT, July 21, 2014).
Don't forget to leave your (hello! correct) email address, too, so I can contact the winner; your email address does not need to be made public. Note: I'm offering free shipping, too, but only within the USA. International shipping will still apply.
Please be patient! Spammers try to post crap here a lot so comments are moderated. So if you don't see your post in the comments section, be patient and check back in a few hours before re-posting it, please!
After midnight, I'll randomly pick the winners (via Random.org). So make sure to check back to see who won! And check your mailbox on Thursday morning for the next Giveaway and Newsletter!
Hey, who won the Red Cirque Giveaway? That would be Jen Beksel! Please check your email for my message about getting your mailing address.

Posted by
Leslie
, July 20th, 2014