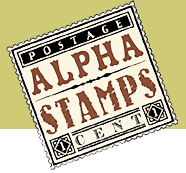 Have a look at the Mini Cigar Box created by Design Team Member Kristin Batsel from the November 2014 – Cigar Box Sweeties Kit!
Using the Turquoise Mini Cigar Boxes Collage Sheet to cover a Tiny Cigar Box, Kristin says:
"This little box would make a perfect gift box for a cigar aficionado. But I'd like to just display it, so I chose a few images from the Cigar Box Secrets Panatela Scrapbook Paper, cut them out, and mounted them on a little foam core base, cut just to fit inside the box. They stand up nicely, but are easy to remove should I decide to use the box to hold a gift card later."
Personally, I love the idea of using the Tiny Cigar Box for a gift card holder. So much better to give than one that has been mass produced. Or use it to stash tiny bits of this-and-that I can't bear to use…then I could open it up from time-to-time a la Gollum!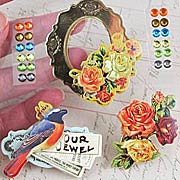 To enhance one of the female images that wasn't too clear, Kristin used colored pencils and a Copic Sketch Marker – Lipstick Red. Since I have, in-hand a couple of sets of my own to hoard, I can let you know that the image on the inside cover is from the gorgeous Cigar Box Secrets 3D Stickers. (Psst! Those 3D Stickers are On Sale AND are also in today's Giveaway!)
After you check out the components that Kristin used, puff on over to her blog to see more pictures!
Don't forget to scroll down and see the related Giveaway that Leslie pulled together… and also the NEW Winter Games Ephemera FREE Gift Kit!


Hooray! A Warm & Cozy Giveaway!
In addition to these goodies from Kristin's Mini Cigar Box (note: that's a link to the supply list with links and photos):
- Cigar Label Banners Collage Sheet
- Mini Cigar Box Trims Collage Sheet
- Cigar Box Secrets 3D Stickers*
- Cigar Box Secrets Figurados Scrapbook Paper
(Psst! And all of those items are On Sale! through November 16th, in honor of the Cigar Box Sweeties Kit!)
I also added:
- Warm & Cozy Winter Hats Scrapbook Paper New and On Sale!
- Santa Sans Sleigh Collage Sheet
- Gnomes & Birds Collage Sheet
- Kriss Kringles Collage Sheet
- Santas Toys Collage Sheet
(I picked out those Christmas Collage Sheets for the colors, that complement the new Warm & Cozy Scrapbook Papers.)
And a Winter Games Ephemera Gift Kit! Plus, I included the Wine Labels Collage Sheet, that was the source for some of those mini images. (And I seem to have rambled on in a sleep-deprived yet entertaining manner in that Gift Kit description!)
To enter the Warm & Cozy Giveaway drawing all you have to do is leave a comment BELOW on this blog post TODAY OR TOMORROW (the deadline is 11:59 pm PST, FRIDAY, November 7, 2014)!
Don't forget to leave your (hello! correct) email address, too, so I can contact the winner; your email address does not need to be made public. Note: I'm offering free shipping, too, but only within the USA. International shipping will still apply.
Please be patient! Spammers try to post crap here a lot so comments are moderated. So if you don't see your post in the comments section, be patient and check back in a few hours before re-posting it, please!
After midnight, I'll randomly pick the winner (via Random.org). So check your mailbox on Sunday morning to see who won and for the next Giveaway and Newsletter!
Hey, who won the Cigar Box Sweeties Giveaway? That would be Nancy S! Please check your email for my message about getting your mailing address.