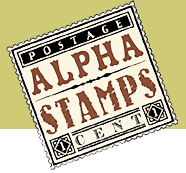 Note: as this is a holiday weekend here in the US: FREE shipping on orders over $50 (for orders shipping to USA) now through Monday, November 28th. Plus there are extra newsletters & free gifts this holiday weekend, so stay tuned!
Plus see below for a FREE GIFT for all orders placed today!

What's New Today? New House Shrines!
We have these very cute (and very flexible) House Shrines with Doors in THREE sizes! Each shrine has double doors, a deep drawer, and a facade with a faux peaked roof. Plus there is cute new art by TWO Design Team Members using the smallest and the largest shrines!


Wow! Rhonda Secrist Thomas made Scrooge's bedroom from A Christmas Carol — and created the whole cast of characters that can be hidden away in the bottom drawer!
As the dimensions of this largest shrine are big enough to be used as a 1:12 scale room box, Rhonda was able to make used of dollhouse furniture to furnish the bedroom, including the new Walnut Armoire (such a pretty piece)!
Speaking of furniture: THAT FIREPLACE! I went looking for a narrow fireplace… one sized for a Victorian bedroom (more specifically: one to fit on the side wall of this shrine). But I found nothing. So I designed one!

This fireplace can used alone, or with the Fireplace Basket and Glowing Embers Set shown at left. There is also a related collage sheet with images sized for the front facade (of this fireplace and the basket).
Read more (and see more photos) in Rhonda's blog post. And here's her Supply List.

Moving on to TINY things! I love this Little Christmas Shrine by Nichola Battilana!
Nichola used the smallest house shrine, with even tinier props inside (I love the little tree in a thimble)! You'll want to pop over to her blog to read her delightful post, but here's a snippet:
"If you know me at all, you know how I feel about doors (or rather how I struggle with hinges) so those suckers are glued wide open. Why would you want to close it up anyway? You want to be able to see all the cute inside!"
Read more (and see more photos) in Nichola's blog post. And here's her Supply List. But one aside before you go: This little shrine fits 1/4 scale dolhouse furniture!


Tiny Christmas Things FREE Gift Kit!
I was inspired by Nichola's tiny Christmas scene, and went looking for some tiny props. I found these cute ones… not enough of any one design to put them on the site, so I'm giving them away!
ALL of the kits will include these items:
- 8mm Flat-Back Gold Star Studs
- Small Pine Cones
- A bit of Red Stockings Satin Cutouts Ribbon (enough to cut apart and have 5 stockings to hang on a tiny mantel)
- A red metal jingle bell
- 1/8 Inch Red Satin Ribbon (would make a cute bow… like the one on the wreath at the top of Nichola's artwork… AND this ribbon is on clearance sale!)
- Mini Pine & Berry Garland
And ONLY one of the little trees, lamp posts or bench in the upper right of the photo.
ALL orders placed today (November 25th) will receive one of these Tiny Christmas Things FREE Gift Kits!

Posted by
Leslie
, November 25th, 2016