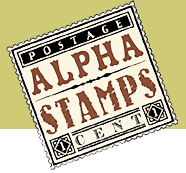 Note: as this is a holiday weekend here in the US: 1/2 off shipping! YES! Now through Wednesday night (March 31, 2017) shipping will only cost $2.95 for orders over $50! Plus shipping is always free on orders over $100! (Both prices for orders only in the USA.)
New FREE GIFT with All Orders through Monday, May 29th (Memorial Day)!
Spider Web FREE Gift Kit! I was inspired by Teri Calia's new artwork, and put together this little spider web-themed kit! It includes mini sheets of FIVE Scrapbook papers (four at that link, 1 custom, and all on sale — see below), plus a snip of the Tim Holtz Jute String – Halloween (which is on clearance sale) and 2 spider webs: Antique Brass Spider Web and Chipboard Corner Spider Webs.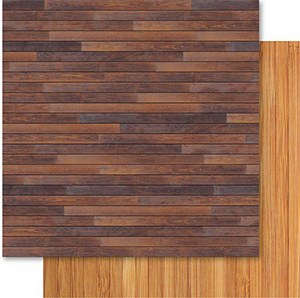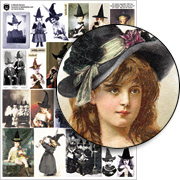 TWO Related Sales! The Catnip Designs Collage Sheets AND ALL Scrapbook Paper (Single Sheets) are on sale for 50% off!
Wow! Yes, this is the first time that all collage sheets designed by Teri Calia aka: Catnip Designs Collage Sheets are on sale! The collage sheet sale sale ends MONDAY night, May 29th!
Over 200 sheets to choose from! Go see!
Plus ALL Scrapbook Paper (Single Sheets) are 50% off – Through Wednesday night, May 31st! Woohoo! That is a lot of paper to choose from. A couple are in the new gift kit (above) and another new one (shown below and also used in Teri's artwork) is included, too. Over 200 options! Go check 'em out!


I *may* have been badgering Teri to show/explain how to use the glass that comes with the frame in the Small Frame Shadowbox AND still have a way to get back into the shrine (in case some little prop falls down, or you change your mind)…
So we have adorable (and easy) Halloween artwork AND a tutorial on using Red Liner Tape and Velcro to use the glass and keep the inside space accessible! The glass helps keep the dust off projects (or cat's paws out in some cases).
I am going to show you how to keep the glass in your shadowbox while making it open and close on command ;)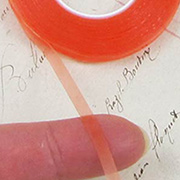 I like to have the glass there to keep the dust out and having the frame front removable, makes it reusable as a display box if you don't permanently glue the displayed pieces into the box.
To permanently affix the glass inside the frame, I ran a strip of Super Sticky Red Liner Tape all the way around the inside ledge of the frame (where the glass usually sits). Remove the red backing, clean the glass, then adhere to the red liner tape. Simple and effective!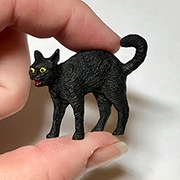 See below (3 photos in a wide row) for a preview of the steps. Or check out Teri's blog post for more info and photos. And scroll down to enter the Giveaway drawing and you could win EVERYTHING from Teri's supply list (including that new hissing black cat shown at left)!


Hooray for the Spiderweb Shadowbox Giveaway!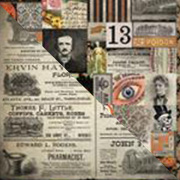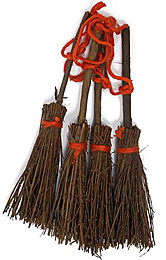 Yes, I said it! EVERYTHING in Teri's Spiderweb Halloween Shadowbox Supply List is included in today's Giveaway!
I'm only highlighting a few of the 14 spiffy items in the supply list/Giveaway via the photos:
- Halloween Labels Collage Sheet – part of the collage sheet sale!
– Tim Holtz Materialize 8×8 Paper Stash
– Miniature Rustic Brooms
Just click on this Supply List link for photos and links to everything in Teri's artwork, which is also all of the Giveaway items!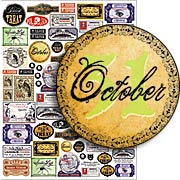 And I'm also including one of the Spider Web FREE Gift Kits! (Psst! It includes one of the Chipboard Corner Spider Webs Teri used in her artwork.)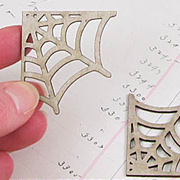 To enter the Spiderweb Shadowbox Giveaway drawing all you have to do is leave a comment BELOW on this blog post TODAY OR TOMORROW (the deadline is 11:59 pm PST, FRIDAY, May 26, 2017)!
And tell me: What will you make with your Small Frame Shadowbox? And what kind of project would you replace the inside of your shadowbox with (if you use Velcro to make a removable frame)?
Don't forget to leave your (hello! correct) email address, too, so I can contact the winner; your email address does not need to be made public. Note: I'm offering free shipping, too, but only within the USA. International shipping will still apply.
Please be patient! Spammers try to post crap here a lot so comments are moderated. So if you don't see your post in the comments section, be patient and check back in a few hours before re-posting it, please!
After midnight, I'll randomly pick the winner (via Random.org). So check your mailbox on Sunday morning to see who won and for the next Giveaway and Newsletter!
Hey, who won the Pocket Affirmation Tin Giveaway? That would be Laural! Congratulations! Check your email for more info.
Posted by
Leslie
, May 25th, 2017