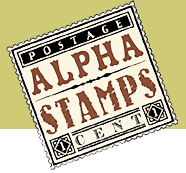 Joy Snowglobe by Teri Calia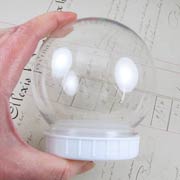 Aw… such a fun, colorful little display in a snowglobe — I love using the snowglobes and other acrylic jars as domes to display scenes at Christmas.
And using the little slices of Peppermint Cane to cover the roof and make a path through the snow to the Gingerbread House is too cute! (Note: That Gingerbread House is part of today's new sale!)
For those of you interested in making your own waterless snowglobes I've assembled a few tips on turning a boring globe on a white plastic base into a fabulously festive globe on a pedestal…
Teri provides some hints on camoflaging the plastic base with greenery in her blog post. See everything from her supply list. AND see below in the Giveaway section for ANOTHER project by Teri! Plus the FREE Gift today includes a snowglobe!

Inspired by Teri's artwork: a new FREE gift kit!
UPDATED Friday, December 8th: The Snowglobes are SOLD OUT! I am substituting another cute clear acrylic dome/jar for the gift kits. And I have changed the dates this gift kit is available to end on SATURDAY night (12/9/17). There will be a new gift announced in Sunday's newsletter. Thanks.
Snowglobe FREE Mini Gift Kit Yay! Make a little scene in a snowglobe like Teri's… with lots of options for sparkly Winter-inspired glitter! I'm including one of the DIY Snowglobes and a small baggie each of the 3 colors of glitter shown! (One is a custom mix!)
ALL ORDERS OVER $24.00 on Thursday through Monday Saturday, December 7 – 9 (2017) will receive one of the Snowglobe Mini Gift Kits FREE! Note: If I run out of the snowglobes, I'll still include the 3 colors of glitter and also a special surprise!

A New Sale: Miniatures for Holiday Decor!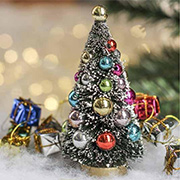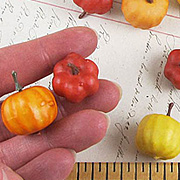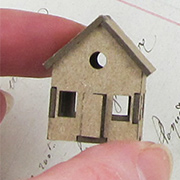 Tons of things here, drawn from many sections but all in sizes that could work for a miniature scene. Seasons from Halloween, Easter, Christmas… ALL Miniatures for Holiday Decor are on Sale for 35% off! The sale ends MONDAY night, December 11th.
Hooray for the Winter Wonderland Apothecary Jar Giveaway!
Oooh! A second little mantelpiece scene by Teri! Isn't this beautiful?! Teri's Winter Wonderland Apothecary Jar is so sophisticated with its muted palette (and I love the look of the Mother Of Pearl Mousse over raw wood on that base)!
EVERYTHING in Teri's Supply List is included in today's Giveaway!
Note: there's a row of items below (highlights of items used in this artwork, and all included in the Giveaway)!
To enter the Winter Wonderland Apothecary Jar Giveaway drawing all you have to do is leave a comment BELOW on this blog post TODAY OR TOMORROW (the deadline is 11:59 pm PST, FRIDAY, December 8, 2017)!
And tell me: What will you make with these supplies? There are lots of trees in each size, so you will have some extras to play with. Psst! Those trees AND the white deer are in the Miniatures for Holiday Decor sale!
Don't forget to leave your (hello! correct) email address, too, so I can contact the winner; your email address does not need to be made public. Note: I'm offering free shipping, too, but only within the USA. International shipping will still apply.
Please be patient! Spammers try to post crap here a lot so comments are moderated. So if you don't see your post in the comments section, be patient and check back in a few hours before re-posting it, please!
After midnight, I'll randomly pick the winner (via Random.org). So check your mailbox on Sunday morning to see who won and for the next Giveaway and Newsletter!
Hey, who won the Winter Crowns Kit Giveaway? Susan! Congratulations! Check your email for more info.

Posted by
Leslie
, December 7th, 2017