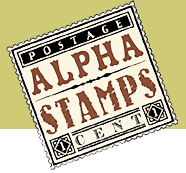 I hope you stayed warm and dry on Christmas and had lots of yummy food with loved ones (and it was peaceful). And in case Santa didn't bring you your heart's desire (or if you're just looking for a good deal in prep for 2018 projects)… It's the first day of this week of While the Cat's Away Sales & Giveaways!
And to kick off this sale: Half Price Shipping on ALL orders (for orders shipping to USA) now through Monday night, January 1st! Only $2.95! Plus FREE shipping on orders over $50! More info
We have a bonus today: not only a FLASH sale and a Giveaway: but also artwork by Design Team Member Shannon Cooper!
I love this Gilded Crown! (See the wide photos below.) It's so shiny and fancy yet sophisticated. And that paper cone medallion round the star on the center front is a great addition for dimension (and Shannon has a included a tutorial on how to make that medallion).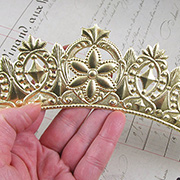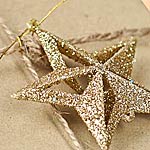 Gold and glitter and pearls, oh my! All sorts of lux elements from Alpha Stamps went into making an ornate crown fit for a queen. It started with the Fancy Gold Dresden Diadem or Crown as the top portion, and is attached to heavyweight cardstock that is painted with metallic paint and then glittered. I added layer after layer of trims, like the gorgeous Large Zig Zag Gold Dresden Edging and Fancy Scalloped Gold Dresden Borders. The Large Zig Zag Dresden Edging has circular indentations that are perfect for adding Liquid Pearls; no need to worry about wonky dots! The Fancy Gold Dresden Diadem has circles along its edge too, so guess what? More Liquid Pearls!
Read more in Shannon's blog post and/or see everything from her supply list. And check out the Giveaway below, as you could win tons of her supplies!

Back to today's sale theme is… we have TWO! (I don't know why but Shannon's crown made me think of fairies… like it would be a fancy crown for Titania in A Midsummer's Night Dream… ok, a really over-the-top, less-woodland-fairies-and-more-glitz production!)
- ALL Fairies Collage Sheets are On Sale at 50% off! (That's a BIG group – over 30 choices! See below for highlights of a few I've picked out to be included in today's Giveaway!)
- AND ALL scrapbook paper is on sale at 40% off ! (And that includes some NEW papers, too!)
- ALL Christmas Paper Section (pads and single sheets). Over 40 items!
- ALL Scrapbook Paper: Single Sheets . Over 200 items!
- ALL Scrapbook Paper Sets. Over 30 items!
Note: I'm including one sheet each of the three NEW (fairy themed) 12″ x 12″ scrapbook papers in today's Giveaway! Those colors should be swell with the 4 collage sheets in the Giveaway. More info below.
Speaking of Giveaways, we have the winner to announce from December 17th's Fairy Godmother's Wardrobe Giveaway. (Do you remember that adorable project by Nichola?) The winner is Lorna E!
Check your email for info about your prize package!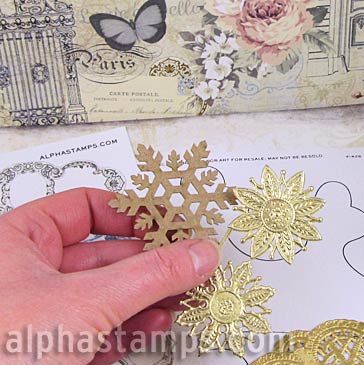 Hooray! A Crowns & Fairies Giveaway! Beside ALL four of the collage sheets in that highlight row above and one each of the new (fairy themed) 12″ x 12″ scrapbook papers:
- Charmed Fairies Dance Scrapbook Paper
- Fairy Dust Magic Wishes Scrapbook Paper
- Fairy Dust Tiny Toadstools Scrapbook Paper
I've also included these items from Shannon's crown supply list:
- Winter Crowns Kit (Oh! That's a whole bunch of items right there! See the preview photo at right)
- Fancy Gold Dresden Diadem or Crown
- Large Zig Zag Gold Dresden Edging (the fancy border running around the base — and shown below)
- Pear-Shaped Pearl Stick Pins – Gold and White
- 2 Inch Gold Star Ornament (front and center on the crown)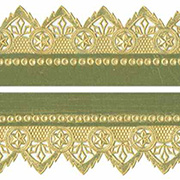 Reminder: Here's how these While the Cat's Away DAILY Sales and Giveaways will work: I've gathered items around a theme and put together a Giveaway Kit that will be awarded to one lucky person.
To enter the Crowns & Fairies Giveaway drawing all you have to do is leave a comment BELOW on this blog post TODAY (December 26, 2017) by midnight (PST).
After midnight I'll randomly pick the previous day's winner. So make sure to check back tomorrow to see who won and to see what's on offer for Day 2 of the Sales & Giveaways!
More info on the Holiday Closure & Giveaway Rules.
And please remember: Our offices are now closed. The whole "While the Cat's Away" theme is 'cause I'm the only one here! For more info about shipping (which will start when the staff are all back on 1/2/18) and the sale in general, please see the While the Cat's Away…" Daily Giveaways: Year 10! overview page.
A final note: Even though our offices are closed, orders for DIGITAL Collage Sheets and Digital Images are still fulfilled in real time!
Posted by
Leslie
, December 26th, 2017