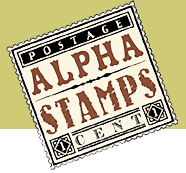 Reminder: ALL DIGITAL VERSIONS of Christmas Collage Sheets AND Angels Collage Sheets are on Sale at 50% Off! That's over 140 options! There's still time to download some digital collage sheets for making last-minute gifts! See below for a few highlights!
The sale lasts through Monday night, December 24th (Christmas Eve!)
Speaking of Christmas, I've just posted info on the "While the Cat's Away…" After-Christmas Sale. (Can you believe it? This is the 11th annual Cat's Away sale!)
Revised December 21, 2018: we are now closed; see the "While the Cat's Away…" After-Christmas Sale for holiday closure information.

Retro and Victorian Vintage Shadowboxes by Nichola Battilana
Aw… Design Team Member Nichola Battilana's Retro and Victorian Vintage Shadowboxes are lovely. And nice, small projects that are quick to make!
From Nichola's blog post:
I've made three different shadowboxes, from 2″ to 3.5″ wide. The bases have been paired with lids with the openings trimmed with Larger Green Leaf Garland and Mini Holly Leaf Garland.
I've made both retro and Victorian vintage-feel pieces here. I think this intimate Santa image from the Santa's Toys Collage Sheet is just perfect for inside the box. It almost makes the interior look illuminated.
The two smaller boxes I've kept very similar, with just subtle differences. The papers from the Nostalgia 6×6 Paper Pad are the same colour but have different patterns. The cutout framed lids are different shapes, but they match as a pair. Both of these cuties are from the Victorian Angels Collage Sheet.
Beside these highlights (above and below), here's the full supply list. And be sure to visit Nichola's blog for more photos and info!

Highlights from Nichola's Supplies

Highlights from the Christmas & Angels Collage Sheet Sale
Those 2 collage sheets on the right are perfect for gift box tags…


Hooray for the Vintage Christmas Shadowboxes Giveaway!
Let's start this prize package with all the goodies used in that shadowbox at left! That includes:
- Mini Shadowbox – 3.5×5.5
- Mini Shadowbox Lid – Arched
- Santa's Toys Collage Sheet
- Frosted Berry Picks – Single Stems
- Christmas Stockings Printed Twill Tape
- Larger Green Leaf Garland
AND I'm also including a Christmas Nostalgia Kit (that will add all the designs from the Nostalgia 6×6 Paper Pad — used to paper all of Nichola's shadowboxes). That kit also includes the Red Dresden Trim on the top and bottom edges of the photo at left (AND the candy cane, too).
That kit also includes the smallest shadowbox (and matching lid) used on the angel box below (the little girl on the left with her arms crossed). AND the kit includes the white zig zag trim on the sides of both the boxes below (it's a subset of the White Dresden Border Sampler Set). I'm also adding the Victorian Angels Collage Sheet and the Mini Holly Leaf Garland used in both boxes below!


I wanted to show another photo of the 2 shrines with those angelic girlies. Notice the decorative metal loops at the top of the boxes? Those are on sale on the clearance site in 2 sizes.
I'm including a couple of each size of these Fancy Bronze Metal Drawer Pulls for you to try out.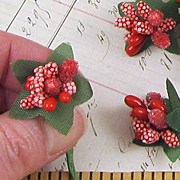 Plus, I'm pretty sure the red berry clusters on the bottom of both those boxes are the Fancy Red Holly Berries Mix (on clearance sale and available in 3 colors… and I'm including a set of all 3 color options)!
To enter the Vintage Christmas Shadowboxes Giveaway drawing all you have to do is leave a comment BELOW on this blog post TODAY or TOMORROW (the deadline is 11:59 pm PST, Monday Night, December 17, 2018).
Don't forget to leave your (hello!) correct email address, too, so I can contact the winner; your email address does not need to be made public. Note: I'm offering free shipping, too, but only within the USA. International shipping will still apply.
Please be patient! Spammers try to post crap here a lot so comments are moderated. So if you don't see your post in the comments section, be patient and check back in a few hours before re-posting it, please!
After midnight, I'll randomly pick the winner (via Random.org).
Posted by
Leslie
, December 16th, 2018