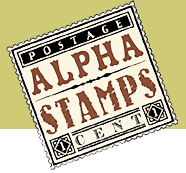 Yay! We made it through another holiday season! Don't get me wrong: by July I'll be playing Christmas music again. But after the flurry of newsletters last week…
No new artwork today, but we do have some cute little (new) miniatures. And a recap of some of the lovely things announced last week in all of those Cat's Away newsletters (all of which are in a special Giveaway today)!
Plus, I've picked out the 1:12 Miscellaneous section of Dollhouse Miniatures for a FLASH SALE! As THREE of today's new items are in that section, they're on 25% off sale, too!

New Miniatures!
1:12 Scale Miniatures ON SALE!
FLASH SALE! This is a 25% off sale on ALL items in the 1:12 Miscellaneous Section!
Lots of variety here: from tiny scissors to picnic baskets to mini tinsel! 88 options… including the 4 highlights below.
The sale ends at midnight on Friday night, January 4th.

Click: MINIATURES SALE to see everything!

Hooray for the Pretty Papers with a Butterfly Connection Giveaway!
I was looking through the new offerings (or highlighted clearance items) that were announced on each day of the sale… and I picked out a bunch that look great together (and most of them include some butterflies).

Here's the full list of what's in today's prize package:
- Midnight Garden 3×4 Journaling Cards (shown at far right)
- Midnight Garden Rose Receipts Scrapbook Paper (shown above)

- Black & Ivory Butterflies Scrapbook Paper
- Pen & Ink 12×12 Paper Set (one of the sheets from this set is shown above — and on clearance sale!)
- Time Is An Illusion Floral Texture Scrapbook Paper (shown above)
- Heartland Scrapbook Paper – Red Rose Ball (shown above — and on clearance sale!)
- Scrap Studio Pink Expressions Scrapbook Paper (also included in the January kit!)

Bonus: I'm also including one of the new Mini Brass Ornament Sets!
To enter the Pretty Papers with a Butterfly Connection Giveaway drawing all you have to do is leave a comment BELOW on this blog post TODAY or TOMORROW (the deadline is 11:59 pm PST, Friday Night, January 4, 2019).
Don't forget to leave your (hello!) correct email address, too, so I can contact the winner; your email address does not need to be made public. Note: I'm offering free shipping, too, but only within the USA. International shipping will still apply.
Please be patient! Spammers try to post crap here a lot so comments are moderated. So if you don't see your post in the comments section, be patient and check back in a few hours before re-posting it, please!
After midnight, I'll randomly pick the winner (via Random.org).
Hey, who won the Victorian Ephemera Kit Giveaway from Sunday's newsletter? That would be Carole Neider! Congrats! Check your email for info.
Posted by
Leslie
, January 3rd, 2019