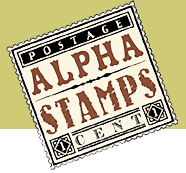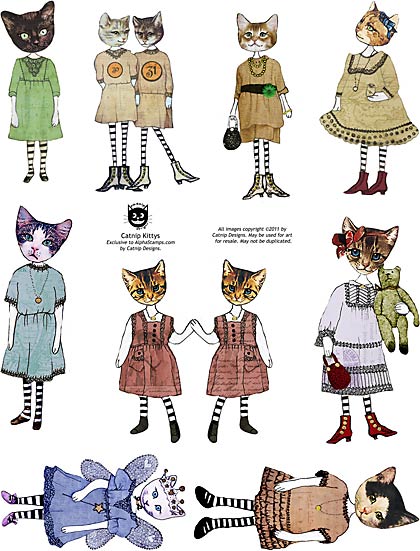 Use any of the adorable kitties from the Catnip Kittys Collage Sheet and a Ginormous Manila Tag to create a Halloween-themed piece of artwork! We're looking for creative fabulousness (and some spooky cats)!
Submissions are due by NOON (PST) Sunday, September 25th (2011). Voting will be open from September 28th - midnight October 5th, with the challenge winners posted on Saturday, October 8th. (2 winners! Popular vote and Editor's Pick.)

Challenge Rules:
- Maximum of 3 entries per person (so you can enter 1, 2 or 3 pieces of artwork).
- Maximum of 2 photos for each entry.
- Submissions must be your own original artwork.
- Each artist is allowed up to two wins per YEAR.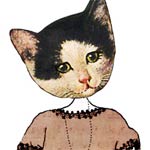 What to Enter:
Take a good quality photo of the piece you would like to submit (preferably against a neutral-color background) and save the photo as a jpeg.
Please also include your name in the jpeg file name (e.g., JSmithHalloweenATC.jpg ). No spaces or odd characters in the file name, please!
MAXIMUM of 800 pixels on the widest side of the photo.

How to Enter:
Simply email submissions to submissions@alphastamps.com and include the challenge name in the email title.
Please include your name and the title of the artwork in the body of the email.
Also, please include a short paragraph about the inspiration for your artwork.
Note: the email address you send the submission from will be the address used to notify you if you are a winner.

Prizes:
Both the popular-vote and Editor's Pick winners will receive their choice of 10 (ten!) Alpha Stamps' Collage Sheets!
AND both winners will have their artwork featured on our blog with a link to their Web site or blog!
AND all entrants will receive a NEW free digital collage sheet created especially for the next swap and/or challenge theme (so you'll be ahead of the crowd to start planning your next creation).

Not required to enter the contest, but we would appreciate a "Like" on our new Alpha Stamps Facebook Page.
Thank you!
Posted by
Leslie
, September 2nd, 2011