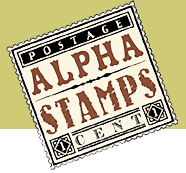 How about some COLOR! I know, we've been having a lot of pink lately, what with all the Valentine's Day stuff. But here's to a full range of colors!
So I'm starting off with a preview of one of two new FRUITY paper pads today! The Fruit & Flora 8×8 Paper Pad includes 24 sheets of double-sided cardstock-weight scrapbook paper. Beautiful rich colors and vintage images. A lovely plum-colored background with shapes of golden pear, sweet peach, cherry blossom pink, orchard green, and raspberry red. Plus it's on sale through tomorrow as part of the Fruity Flash SALE!


What else is NEW today?
New & Back in Stock Goodies! It's taken what feels like forever to get those Mini Microscopes back!


Fruit Collection ON SALE!
It only seems fitting! ALL Fruity Items are on SALE at 30% off!
A good mix of items from polymer canes & resin miniatures to collage sheets! Bonus: this tag also grabbed scrapbook papers including leaves and foliage! AND that includes the 2 new paper pads announced today!
Over 90 items! AND: Anything on clearance in this collection is marked down to 50% off!
The sale ends MONDAY NIGHT, February 17th at midnight PST. See the entire sale collection here!


Hooray for the Sicilia Paper Pad Giveaway!
Such a great set! Cheery collages with ceramic tiles, cactus, a hare & lemons; in shades of blue, green and yellow. How cute is that hare! Plus it's on sale through tomorrow as part of the Fruity Flash SALE!

BONUS: to coordinate with those colors (or images), i'm also including:
- Large Blue Mosaic Scrapbook Paper
- Small Blue Mosaic Scrapbook Paper
- Cast Metal Hare or Rabbit

- Aesop's Fables - Tortoises & Hares Collage Sheet
- And one of those Polymer Clay Lemon Canes shown in the row just above this Giveaway! (Shown in bottom left corner — and part of the flash sale!)

BIG bonus: a Fruit Paradise Kit!

To enter the Sicilia Paper Pad Giveaway drawing all you have to do is leave a comment BELOW on this blog post TODAY or TOMORROW (the deadline is 11:59 pm PST, MONDAY Night, February 17, 2020).

Don't forget to leave your (hello!) correct email address, too, so I can contact the winner; your email address does not need to be made public. Note: I'm offering free shipping, too, but only within the USA. International shipping will still apply.


Please be patient! Spammers try to post crap here a lot so comments are moderated. So if you don't see your post in the comments section, be patient and check back in a few hours before re-posting it, please!

After midnight, I'll randomly pick the winner (via Random.org).

Oh! The One Shelf, So Many Possibilities Giveaway winner from the last newsletter! Drum roll, please: The winner is Linda Strickland! Please check your email for more information.

Posted by

Leslie

, February 16th, 2020