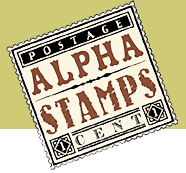 Note: most of the links on this post no longer work, as we moved to a new Web site in 2018. But you can try searching on the same names (as links below) on the new site.
And what a Giveaway it is! Here at Alpha Stamps we all love Alice in Wonderland, so we decided to give away some things to accompany the new Alice Swap (quick! sign ups due October 9, 2011)!
Running around, mad as hatters, we gathered some of our favorite Alice-themed things, starting with 4 collage sheets: I Wonder, Mad Hatter's Tea Party #2, Alice Herself and Tenniel's Alice, which go curiously well with these 2 delicious scrapbook papers: Chocolate Lover Embossed Paper (yum!) and Summer Picnic Scrapbook Paper. Keeping with the cake theme, we have 1 yard of scrumptious Blue Cake Ribbon. Other paper goods included are the charming Love Games Whatnots and the lovely Cottage Garden Journal Tag Pad.
Next up, in honor of The Queen, we have 1/2 Inch Red Paper Roses (no red paint needed!), 1 yard of Satin Cut-Out Heart Ribbon and 2 beautiful 18mm Antique Gold Heart Charms.
And where would Alice be without the White Rabbit? We tip our giant hats to him with 1 set of Antique Gold Rabbit Beads.
Lastly, we have found some oldies (and sold out!) but goodies to throw in! First we have 3 Alice charms: 1 each of gold and silver "Drink Me" tags and 1 "We Are All Mad Here" charms! Next is 1 bottle of Worn Lipstick Stickles Glitter Glue, which would make yummy looking frosting on the Sweet Cupcakes Scrapbook Paper. And last we have a Wonderful Pig Clear Stamp (mostly because he is super cute!).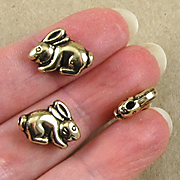 To enter all you'll have to do is leave a comment on this blog post. Please include your email address so we can contact you if you win!*
You'll have until 11:59pm PST on October 9th to enter. There will be 1 winner.
We've been getting a lot of odd spam lately, so your comments will be moderated before they are posted (so don't fret if your comment does not show up immediately).
You want more chances to win? Get entered twice by posting about this Giveaway on your blog. Don't forget to come back and link to your post in a comment so we know to include your extra entry.
Thanks for playing and good luck!
*Sorry, but we're only offering free shipping domestically. International shipping will still apply.
Posted by
Leslie
, September 17th, 2011