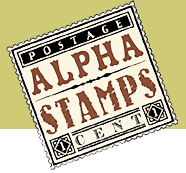 Flower Oracle Deck
Forty glorious cards of "Flowers Personified" based on early Victorian illustrations.
Hermetic Tarot
Newly reprinted from pen & ink artwork by Godfrey Dowson (from mid 1970s). This deck is based on the Golden Dawn's work and includes far-flung sources of imagery (from Egyptian mythology to kabbalistic elements).
Tiny Tarot
You get the idea.


New Collage Sheets
Butterflies

Includes some vintage postcard images of Art Deco babes with wings, a fairy with butterfly wings, and lots of wings to make your own winged creatures.
Court of Flora
Based on the same 19th century engravings by JJ Grandville as the "Flower Oracle Deck." Victorian women representing garden flowers, from sumptuous Lady Tulip to a sad, young Forget-me-not.
Rubber Stamps
2 more boxed stamp sets:
Bonjour and Par Avion
New Stickers
Pastel Frames & Borders
New Ribbon
Bee Ribbon
Scrapbook Paper that Looks Like Fabric
New Artwork in the Gallery
Artwork is already arriving for the Fabric Postcard swap. There's only 2 days left to sign up (deadline in April 8th). Some lovely little fabric ATCs by Lenna have also recently arrived.
Reminder: "The House Inside My Head" Contest
The house in my head has too many rooms for an ATC or even a small shrine, so this is a contest requiring a blank book. The winner gets a $50 gift certificate to our online shop. Deadline for submitting your entries (via email) is May 31, 2007. Here's a page with all the contest specs.
Posted by
Leslie
, April 6th, 2007