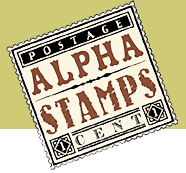 Kira Nichols from Oops, I Craft My Pants! is our Guest Designer for June! My Poppets, there are many reasons why I simply ahhhdore Miz Nichols. Here are just a few:
1. Kira has a de vivre and has the most infectious personality that shows through her writing and artwork!
2. How can you not love the name, Oops, I Craft My Pants ?!
3. Kira also makes the ORIGINAL Wicked Witch Bookmarks that I absolutely am bonkers for. Now there are several styles to choose from – but get them while they're available because they go quickly!
So there you have it. Just a few reasons!


"Hello! My name is Kira Nichols and I was born an artist. A search through my childhood mementos would expose piles of oddball drawings, handmade miniature books, and photos of me dressed in paper costumes. It's safe to say, I haven't grown out of it one bit. Nowadays, I live in Alabama where I create things every day, kept company by my supportive husband and a few other critters, furry and feathered. My signature designs translate my love of animals and creatures into unique works of art including a line of rubber stamps, plush creatures, jewelry, mixed media art, all things tiny, illustrations and, of course, plenty of paper crafts!

Creating and making a little bit of art every day and interacting with other artists through the internet has really helped me grow and keep growing in making art. It's also showed me that I still have a lot to learn! I've admired several of the current Alpha Stamps Design Team Members for years and am humbled, grateful, and oh-so-excited to be able to play along this month."
Visit Kira's Alpha Stamps Gallery and also her blog to find some reasons of your own to fall in love with Miz Kira.