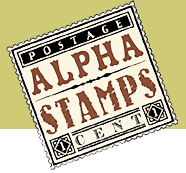 Design Team Member Barbe Saint John has written a Gold Leaf and Alcohol Ink Acrylic Tags Tutorial for her technique of turning clear acrylic tags (or other clear objects) into rich, glowing ornaments. Here are some of the items she uses:
Alcohol Inks – Single Colors

Use on glossy paper, dominoes, metal, shrink plastic, glass, and other slick surfaces. Made for non-porous surfaces (not uncoated paper nor photo paper). The cranberry and wild plum colors are also in Alcohol Inks Sets, that are also
Alcohol Ink Fillable Pens
Create custom markers with your favorite alcohol ink. Doodle, journal, write, outline and color using either the flexible brush tip or the fine point tip.
- Blank pen you fill with alcohol ink or blending solution
- Versatile dual tip: fine and brush
- Smooth writing, even coverage

- Air-tight caps
- Ergonomic barrel with space for labeling ink color
Plus there's a link to a tutorial by Tim Holtz showing how to fill the pens and how to use them.
Scroll Filigree Connector
Antique silver-plated brass, antique gold-plated brass or vintage-patina brass. 19 x 24mm. Barbe snipped off the loops before attaching the silver filigree to her green acrylic tag.
Leafing Foils

Ok, not new, but on sale! Copper or gold (composite metal sheets).

"Paintables" 12 x 12″ Watercolor Papers & Transparencies
4 designs (2 on paper, 2 on clear transparencies) made for painting. Plus there's a link to a tutorial by Tim Holtz for using Alcohol Inks in the Fillable Pens on these "paintables."
Alcohol Ink Blending Solution
Lighten, blend and remove alcohol ink colors with blending solution. Intermix colors with each other and the solution for an unlimited palette. 2 oz bottle.
Alcohol Ink Applicator & Felt Refills
This solid-wood tool is perfect for the precise, mess free application of alcohol inks, mixatives, and blending solution.
- Allows mess-free application

- Ergonomic design
- Easy felt replacement
- Includes tool & 10 felts
- Replacement felts come 50 to a package
Alcohol Ink Metallic Mixatives
Metallic Mixatives are luminous, fast drying, acid-free inks, specially formulated to create metallic highlights (such as a metallic marble veining effect) when combined with alcohol inks. Choose a set of Pearl and Copper or Gold and Silver.
Non-Stick Craft Sheet
With all these inks, a protective sheet is in order.
9″ x 12″ reusable sheet. The slick, non-porous material withstands high temperatures, making it the perfect compliment to alcohol ink(s), wax, soap chips and even hot glue won't penetrate or distort its smooth surface.

More Christmas (and those snow globe stickers)
Evergreen Santa Stickers
Beautifully designed, dimensional cardstock stickers that are layered (with little foam "risers" between the layers).
Evergreen Paper Tape
2 rolls, each 1/2″ wide by 50 feet. One roll has a Dark Red background with an ivory damask pattern and the other has an ivory background with "Season's Greetings" and swirls, repeated in dark red and green.
Evergreen Snow Globe Stickers
Vintage Christmas images, icons and captions, in round and oval shapes with glitter inside a slightly domed clear "snow globe." Children decorating a tree, a poinsettia with caption "Deck the Halls," a sprig of holly with "Be Jolly" and more.
Plastic Watch Crystals
They're supposed to be used for repairing wrist watches but they're great "finds" for collage work. As they are a little domed, you can put things (sand, glitter, small charms) inside they glue around the edges of the crystal (so you can shake the stuff inside). Or color the inside with alcohol ink and have some tinted "windows" to glue over paper collages.
Or buy some of those larger, pre-made snow globe stickers and mix them up with "snow globes" you make yourself with glass glitter.

Evergreen Die-Cuts
Vintage Christmas images, icons, and captions, die-cut from printed cardstock and clear acetate. Images include a poinsettia, Santa, pine cones, camellias, captions, border, and more. All in shades of Dark Red, Holly Green, Ice Blue, Gold, Ivory, and White. Set of 38 pieces.
Partridge Floral 3-Sheet Paper Set
12″ x 12″ double-sided 65# cardstock sheets with a beautiful, subtle palette in sagey greens, chamois, tans and persimmony reds. Roses and partridge birds in prints that resemble barkcloth.

Ornament w/Bow Rubber Stamp
Available unmounted only. Round bulb portion is 1-1/8″ wide.
Stitched Satin Holly Ribbon
Dark green; leaves are 3/4″ long.


Late Halloween Goodies (although it's always Halloween around here)
Twilight Scrapbook Paper Set & Stickers:
Three 12″ x 12″ 65# cardstock sheets with black, orange, cream and green prints, including crows, a bare tree and tombstones at a cemetary and distressed text, harlequin diamonds and polka dot patterns. Two are double-sided (those cool patterns not shown) and one is die-cut. Just a portion of the 12″ long clear sticker sheet is shown.
Bonfire Scrapbook Paper
Not shown, but another 12″ x 12″ double-sided 65# cardstock sheet (with a damask pattern and sophisticated grey and soft green palette) that coordinates with the Twilight papers & stickers.

Die-Cut Chipboard Witch & Skeleton Couple
Adorable. I would see a few of these (either of these) in a hanging banner. Heavy chipboard (really heavy; and laser cut so very precise). Pop out the couple ("Mr. & Mrs. Bones"), hang them or glue them down (and the little pieces like the eyes and bow/bow tie pop out easily). The witch is approx. 5″ tall; Mr. & Mrs. Bones are 4″ tall.

Miscellaneous
Brass 18/25mm Oval Settings
Two raw brass options for the popular oval setting size:
- Plain-edge setting with large bale in. Bale is soldered onto the back of the setting.
- Victorian setting with holes in the filigree pattern on the sides and bottom that can be used to hang a bead or charm.
Sage/Spruce Silk & Iridescent Ribbons
6 beautiful ribbons (1 silk and 5 iridescent with contrasting edge stitching).
Gold Halos (Metallic Dresden)
Double-sided (gold on both sides). Set of 4. Each is 1-3/8″ diameter.

3 Printed Twill Tapes: Alphabet, Merry Christmas and Cooking Utensils
3/8″ to 1/2″ printed cotton twills.

Posted by
Leslie
, November 13th, 2009