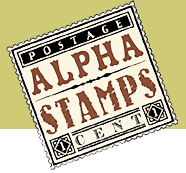 Oh, that clever Laura Carson! Not only has she created a lovely little chest of drawers out of simple items (empty matchboxes from the grocery store!), and three different variations of her project (including a fabulous lady's dressing table with a hinged lid; see photos below), but she has also made her first ever video tutorial!
I made sure to include a little photo of Laura holding one of the chests so you can see how tiny these beautiful chests are (at right).
And the vanity/dressing table has a hinged lid (made from a Tiny Cigar Box) with amazingly tiny bottles of perfume and make-up (both inside the vanity and on the top) that Laura made out of beads and findings!

Before you watch Laura's tutorial, remember there are links below to new (and on sale!) collage sheets, scrapbook papers and metal findings that Laura used. And you'll want to return here when you're done because TODAY is the last day for a HUGE charms sale and a FREE gift kit offer (see the next paragraph for more info).

In case you missed Wednesday's email, there are 14 sections of charms on the site, and they're ALL on sale but only through tonight, July 8th!
Here's a few of the links (but I think the easiest way to see all 14 categories is to go visit the Collage Supplies Overview Page):
- Birds (owls, birdhouses, bird nests, parrots, sparrows…)
- Household (scissors, tea sets, clocks, flatware…)

- Halloween (bats, skulls, skeletons, coffins…)

- Insects (bees, dragonflies, butterfies…)
- Sea/Beach (mermaids, seahorses, seashells…)
And before you run off and become mesmerized by all those charms (or Laura's tutorial!), check out this FREE Gift Kit! (Also only through tonight, July 8th!)

Posted by
Leslie
, July 8th, 2012