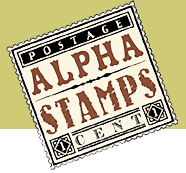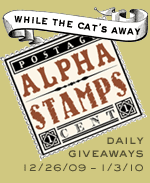 Starting on Saturday, December 26, 2009 (through Sunday, January 3rd, 2010), I'll post a Giveaway on the blog every morning, and you'll have until 11:59pm PST to enter.
To enter all you'll have to do is leave a comment on that day's blog post (don't forget to leave your email address, too, so I can contact the winners!)*
After midnight I'll randomly pick the previous day's winner.
To get entered twice — daily — post about the Giveaways on your blog and include this badge. Then come back and link to your post in a comment. Please link the badge to the blog.
*(Sorry, but I'm only offering free shipping domestically. International shipping will still apply.)
Remember, the shipping staff are on vacation till January 4th. But for sale pricing and/or free kits, I think you'll be able to wait.
So leave me a comment (starting 12/26) and tell your friends.
Posted by
Leslie
, December 23rd, 2009