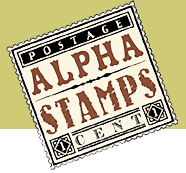 Design Team Member Shannon Tuttle has quite a treat in store for you, my Poppets! Shannon is going to teach you how to rivet metals together (permanent connections without the use of solder). Can you imagine the possibilities for your jewelry, assemblage and other creative designs? You of course MUST be imagining endless possibilities!
Much to my dismay, I have never gotten riveting down and it has become the thing that is just out of my reach. I can't think of a better time than now to try my hand at it again since I have this fabulous tutorial to follow! Shannon walks you through step-by-step, from start to finish on what to do. Since this tutorial is so very detailed, thorough and awesome we are going to be splitting it into two separate tutorials!
Before you rush off to see Part 1 of Shannon's tutorial, you may be interested in seeing what some of the basic tools that are needed for your descent into riveting madness. I know I have a list already going, right here in my hot metal-coated hands!
- Bench Block
- Mini Metal Shears
- Riveting Hammer
- Hole Punch Pliers and/or 2-Hole Metal Punch
- Skull & Crossbones Metal Punch
Oh, and don't forget the Rivets, and Round and Square Blanks!
See you over at the Riveted Spider Pendant and Charms Tutorial!