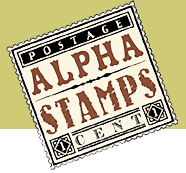 Note: most of the links on this post no longer work, as we moved to a new Web site in 2018. But you can try searching on the same names (as links below) on the new site.
Well if you are a Gypsy Queen then you need to get your hands on a set of these Gypsy Notebooks! (Before the employees of Alpha Stamps buy them all up!)
Here are some more Gypsy-themed items sure to delight and inspire your inner Gypsy!
Collage Sheets:
- Gypsy Fortune Teller (2 sheets)
- Italian Tarot Cards
- Game Spinners
- Palmistry

Palm Reading Hand Rubber Stamp
Tarot Card 4-Stamp Set On Sale!
Cloissone Bronze Flowers (shown at right)
If you purchase the Gypsy Notebooks and embellish one or both of them with any of the above items, please email me pictures! We'd love to see your creations and show them off!