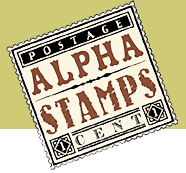 Christmas Tag Binder by Guest Designer Kathryn Harpold!
Kathryn used the Landscape Tabbed Chipboard Book as the framework for her project. Then used the On Sale! Envelope Template Diagolope to create custom envelopes out of scrapbook papers (it's perfect for double-sided 12″ x 12″ papers, as the reverse side of the scrapbook paper will automatically make a contrasting pattern on the inside of the flap).
She also folded the contrasting flaps back (so they'd stay open to allow decorated tags to peek out) by securing them with her own variation of a button-and-string closure made with a brad and Bakers Twine.
Highlights of a few New! items Kathryn used are below, including 2 kraft envelope sets that fit the binder, and four On Sale! Santas Journey Scrapbook Papers (not actually used in Kathryn's artwork, but a good substitute for double-sided Christmas-themed papers to make envelopes from); here's a list of all the components used in Kathryn's artwork. And more photos of the book are in the Gallery.

Posted by
Leslie
, December 16th, 2012