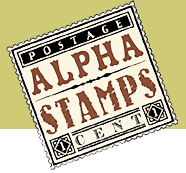 Design Team Member Laura Carson says, "Creating an hourglass out of two bottles is a unique project and so simple." Oh that Laura! Yeeesss, it is so simple if one is an alien art pod from another planet!
Laura didn't just make one beautiful hourglass — she made two for you to choose from (actually, three — if you count the Witching Hour one she made last fall (shown at left), that inspired this tutorial). Good thing we have Laura to show us how to create one step-by-step on her blog!

Who wouldn't want to have one of these gorgeous hourglass bottles on display while ringing in the New Year and on display afterwards?
I love the little details like the snazzy/glittery microbeads as sand in the both hourglasses (yes, these are working hourglasses).
Click here for a list of all the products used in (pink and gold) hourglass (in the larger photo). And here for everything for the black and silver hourglass.
Note: All the goodies needed to make the pink and gold hourglass are in a Giveaway as part of While the Cat's Away… Giveaways. But enter quickly 'cause the drawing ends at midnight December 30, 2012 December 31, 2012! (See the Giveaway post for more info on the extension.)