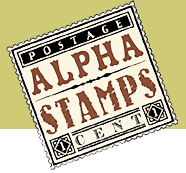 I love the hinged Couture á Bejeweled wardrobe that Design Team Member Laura Carson created, especially as the base box is such a simple (and inexpensive) starting point: a Large Kraft Shadowbox. And the boxes are large enough to frame an ATC!
Plus Laura has designed a new collage sheet, Bejeweled, and here's an introduction by Laura herself:
"Much of the décor you see comes from my new collage sheet Bejeweled. Images of vintage jewelry are one of my favorite things to use as an embellishment. The great thing about using an image (instead of the real thing) is that you can use it over and over in different ways. An image is easy to "jewel up" by adding rhinestones, Glossy Accents, microbeads, glitter and Stickles. My new collage sheet is loaded with all sorts of jewelry."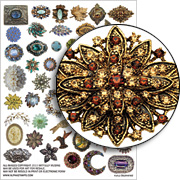 And Laura's provided tons of useful info in her tutorial (about splitting the box lid to form the doors, hinging the lid/doors to the box, and splitting wooden finials when there's not enough room for 2 sets of feet).
Lots more photos of Laura's wardrobe are in the Gallery.
Below are highlights of a few of the new and/or on sale items in Laura's project. And here's a complete list of all the goodies she used.

Posted by
Leslie
, March 21st, 2013