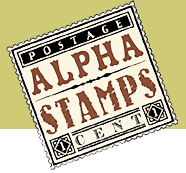 Look at this miniature, most mahhvelous French Dress Shoppe vignette that Miz Lora Mahaffey has created. It almost makes you want to put yourself in a Shrinky Dink machine so that you can use it yourself, doesn't it? Having spoken with Miz Lora and knowing how she does indeed cackle makes looking at it all the better; but oh how I digress!
The 2 most favorite pieces of the entire piece for me are the Mini Wooden Coat Hanger and the sweet little dress that is hanging on it from the (On Sale!) More Fairy Tale Costumes – Royalty Collage Sheet. Wow. There's a mouthful!
With just a few simple supplies listed here as well as a few other supplies that you'll find on Lora's blog, you can create your own fancy French Dress Shoppe. Perhaps even with a few Paper Dolls to go along with it!
Psst… Leslie just put the ENTIRE Paper Dolls/Paper Toys Collage Sheets Section On Sale! (But only through Friday night, April 26th!)
See more photos and links to other supplies Lora used here. And visit Lora's blog here.
And keep reading 'cause Leslie's taking over this post and has info on TWO more paper doll projects AND another Giveaway!


Wow… it's paper doll day. Check out that fab Bette Davis dressing room (at left) that Design Team Member Rhonda Secrist Thomas made with the new Bette Davis Paper Dolls! See more photos and links to other supplies Rhonda used here.
And… (I'm not done yet) there's a 3rd paper doll project for today by Meghan Chapman (shown at right) made with the (New and On Sale!) Boudoir Furniture Collage Sheet! See more photos and links to other supplies Meghan used here.
Now, are you ready? For the giant mashup of parts from all three of these paper doll projects into a giant Vintage French/Bette Davis Paper Doll Giveaway!? Beside clicking on the photos below to see even more details, here's a few things in the Giveaway aren't too obvious:
- (On Sale!) French Country 8×8 Paper Pad (used in the background of Rhonda's Bette Davis Dressing Room… and the orangy reds really pick up the reds in the collage sheets and Bette's dress in that photo!)
- (New!) Bronze 3D Birdcage (similar to the 3D birdcage in Lora's Dressing Room
- Miniature French Cameos and Ivory Shell and Border Decor (nope… not used in any of these paper doll scenes… but I think you need them)
- Silver Half-Round Birdcage (see the photo of this New item below, too)


To enter the Paper Doll Giveaway drawing all you have to do is leave a comment on this blog post by midnight, April 26, 2013 (Friday night PST). Where has this month gone?? (Don't forget to leave your email address, too, so I can contact the winner; note, your email address does not need to be made public. Note: I'm offering free shipping, too, but only within the USA. International shipping will still apply.)
Please be patient! Spammers try to post crap here a lot so comments are moderated. So if you don't see your post in the comments section, be patient and check back in a few hours before re-posting it, please!
By Sunday morning's newsletter, I'll randomly pick the winner (via Random.org). So make sure to check back Sunday to see who won!