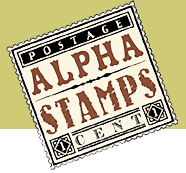 More Wool Felt and Some Idea/Pattern Books
OK… I went a little crazy buying wool felt. There's one new set of 5 colors and 15 individual colors (black, white, red, grey, pink, orange, periwinkle… you get the idea).
All are 12″ x 18″ sheets of wool felt (a mix of 20% wool/80% rayon and 35% wool/65% rayon). Good weight for making dolls or toys.
And two new books with ideas and patterns for making felt toys: Plush-o-Rama, a great book for making silly stuffed toys/creatures; I received one as a gift and had to buy some for the site. Has patterns in the back (you'll need to copy them (and maybe enlarge them with grid paper) unless you want to cut up the pages in the book). Or you might just want to look at the pics for inspiration.
Softies, another great book for making silly stuffed toys/creatures (with instructions/patterns for 25 plush pals). This book is wire bound (so it will lay flat when your hands are busy), has full-size paper patterns in a pocket in the back, and has elastic attached to the back cover to keep everything intact. Some of the patterns/creatures are really witty/fun, like gingerbread men with bites taken out of them (or the tooth with a crown shown on the cover).
(And a special preview for you, lucky readers, Miz Bella has been preparing for the relocation of our forum to a yahoo group. There will be a felt toy swap announced early in '08.)
Posted by
Leslie
, December 8th, 2007