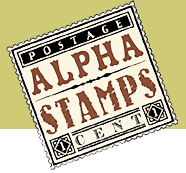 Happy Thursday (and a new month)! I have two projects from the Design Team to share and three FREE offers! AND a related Giveaway!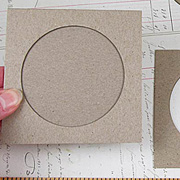 First we have a Steampunk Tunnel Book by Shannon Tuttle! Nice work, Shannon! She covered the 4×4 Die-Cut Chipboard Frame Set with embossed copper and added a cover with a porthole made from the lid of a Large Round Tin!
So based on the supplies Shannon used (including the Birth of the Grand Prix and Round Things Collage Sheets… plus 2 more I threw in for good meaure) and adding a few metal keys (like the keys used as box feet (!) on Nichola Battilana's shrine, shown below) I've put together a Steampunk Giveaway! (More on the Giveaway below.)
Plus a portion of the Giveaway is available as a Steampunk Mini Gift Kit! See photos below. (Free with all orders over $25 placed through Saturday, August 3rd! Sale items are eligible, too (toward meeting the $25 requirement, but shipping and taxes are not).)
And a subset of that Gift Kit (the set of 5 papers) will be included in all orders through Saturday (with the normal minimum purchase of $10).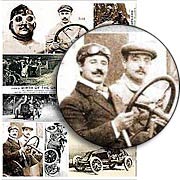 Note: if your entire order is digital (so no products will be shipped to you) you can get one of the 4 Steampunk-themed Collage Sheets instead (just specify which one you'd like in the comments section when you check out… see below for the list of 4 options). The $10 minimum order requirement will still apply.
There's nothing you need to do (no coupon to enter). All orders placed today through Saturday night, August 3rd, will automatically receive one of these free kits!






Highlights of the NEW Items Included in the Giveaway
Hooray for the Steampunk Giveaway! Beside the wide array of Steampunky goodies in the Giveaway, here's more details on the Steampunk Mini Gift Kit on offer (also included in the Giveaway package):
1. A 4″ x 4″ mini paper set, cut from 5 scrapbook papers (all On Sale!):
- Steampunk Spells – Clockworks Scrapbook Paper
- Steampunk Spells – Beware Scrapbook Paper
- Steampunk Spells – Tick-Tock Scrapbook Paper
- Kraft Reflections Before Your Time Scrapbook Paper
- Chillingsworth Manor Iron Gate Scrapbook Paper
2. A mix of brass, copper and bronze gears, washers & findings. Here's just a few (all On Sale!):
- Small Brass Gears
- Finishing Washers
- Bronze Washers
(Click on all the photos to see more details.)

Back to the Giveaway, here are some highlights, including FOUR On Sale! Collage Sheets (and see above for 8 New! items also in the Giveaway):
- Round Things Collage Sheet (printed on clear stickers, the version that Shannon used)
- Birth of the Grand Prix Collage Sheet
- On Sale! Tiny Glass Spheres in Bottles in two colors:
Golden Yellow and Brown
- Clear Domed Acrylic Pebbles (Cabochons) – 3/4″ (they fit the New! 3/4 Inch Round Open Frames)
- Chipboard Die-Cut Sprocket Gears
To enter the Steampunk Giveaway drawing all you have to do is leave a comment (below) on this blog post by midnight, August 2, 2013 August 3, 2013 (Friday Saturday night PST). (Don't forget to leave your email address, too, so I can contact the winner; note, your email address does not need to be made public. Note: I'm offering free shipping, too, but only within the USA. International shipping will still apply.)
Please be patient! Spammers try to post crap here a lot so comments are moderated. So if you don't see your post in the comments section, be patient and check back in a few hours before re-posting it, please!
By Sunday morning's newsletter, I'll randomly pick the winner (via Random.org). So make sure to check back Sunday to see who won!
Posted by
Leslie
, August 1st, 2013