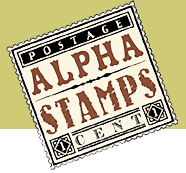 September 29, 2013 UPDATE: Best in Show Prize goes to Theresa Goldman!
There will be a Best in Show Contest for the Halloween Mini Hutch Swap! Our Design Team will pick the winner from pictures of your finished creations that Caroline will post in our Gallery. (And you can scoot over there now and see sample art by the Design Team!)
Miss Meghan has pulled a fabulous Halloween prize! You can click on all of the photos on this page to see larger images (the 3 at the bottom of this post are highlighting the scrapbook papers, collage sheets, and fibers).
Here's the full list of goodies in the prize package (well… I should say most of the goodies as some sold out items are also included) — and here are a few highlights (and all of these highlighted items are currently On Sale!):
- New! Ghost Charm
- Halloween Beauties Collage Sheet
- Heritage Note Card Vertical Scrapbook Paper (you might not recognize the polka dot pattern from the back of the paper)
Wow! Halloween is fast approaching so this prize is perfect fodder to get started with! Visit the Yahoo Group for more information on the Halloween Mini Hutch Swap here.
So c'mon out and play so you can have a chance to win!!

Posted by
Leslie
, September 8th, 2013