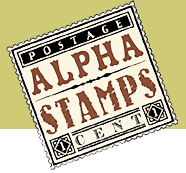 Note: most of the links on this post no longer work, as we moved to a new Web site in 2018. But you can try searching on the same names (as links below) on the new site.
Meet the very talented Miz Kathryn Nowosielski who has graciously agreed to be our Guest Designer for the month of October!
I'm a native Texan currently living in northern California. I was a nurse for twenty years then went into health education writing and sales.

Following my husband over five states in the last ten years, I have picked up a lot of skills in my retirement. I have always been artistic and creative from an early age, so when I discovered stamping and its endless possibilities… I was hooked! I am also an admitted paper addict (my blog is named Paper Matters) and am primarily a card maker.

I love to look at everything with the aspect of how I can use it; whether it's paper, ribbon, lace or other embellishments and think that I have a good eye for color and coordination. I have a collection of 11,000 postcards, stacks of antique books and a ton of other ephemera that I incorporate in my art.

I have been published in Stamper's Sampler several times and once as Guest Artist (Aug/Sept 2011) and a two page feature (Spring 2012). I am also a calligrapher of 35 years so, I am always interested in the scripted word and penmanship.

Since discovering Alpha Stamps, my whole artistic life changed. I discovered ATCs (through Laura Carson) and am continually inspired by her and all of the wonderful designers on the Alpha Stamps Design Team.

I feel truly honored to be chosen as Guest Designer for October!
"Primarily a card maker" is what Kathryn says about herself. Tsh. Don't let her fool you! For Alpha Stamps Kathryn created an awfully (pun intended!) adorable Halloween banner titled, "The Three Little Witch Sisters." (Psst! More photos are in the Gallery!)
Using the On Sale! Mini Chipboard Pennants as her base, Kathryn took the On Sale!
Halloween Kit Mini Paper Set and created her marvelously wicked little girls from the On Sale! Witchy Encore Collage Sheet. Isn't it aaahdorable? Other elements Kathryn used are the:
- Mini Pom Pom Fringe On Sale!
- Halloween Acrylic Bead Mix On Sale!
- Black Dresden Border Sampler Set
Check out Kathryn's blog, Paper Matters for more pictures and also to see another pennant she created with the Pumpkin Head kids!
And… we've just posted the swap art from the Parisian Gargoyle Tag Swap including two by Kathryn!
Plus check below for a Giveaway Miz Meghan chose, based on Kathryn's artwork!



Yay! A Little Witch Sisters Giveaway! Beside the items that Kathryn used in her banner above, Meghan pulled a few extra items she thinks would be fun to mix into your own Halloween banner. And remember: you can click on the Giveaway photos on this blog post to see more details.
- October 2013 Kit – Halloween Banner
- Halloween Labels Collage Sheet
- Black Dresden Border Sampler Set
- Black Chipboard Skull and Crossbones
- Black Chipboard Pumpkin
- 5mm Yellow Eye Stickers
- Poison Bottle Sign Tags
- Halloween Acrylic Bead Mix
- 3/8 Inch Ric Rac Ribbons – Orange
- 3/8 Inch Ric Rac Ribbons – Olive Green
- 3/8 Inch Ric Rac Ribbons – Purple
- Black Mini Paper Blooms
- Tiny Orange Roses
- Mini Pom Pom Fringe – Orange
- Mini Pom Pom Fringe – Black
- Mini Chipboard Pennants
- Layerable Chipboard Banner Set
- Tiny Sheer Ribbon – Black
- White Glitter Skeletons Stickers
- Mixed Faceted Teardrops – Orange
- Tiny Glass Spheres in Bottles – Lavender
To enter the Little Witch Sisters Giveaway drawing all you have to do is leave a comment below on this blog post by midnight, October 11, 2013 (Friday night PST).
Don't forget to leave your (hello! correct) email address, too, so I can contact the winner; your email address does not need to be made public. Note: I'm offering free shipping, too, but only within the USA. International shipping will still apply.
Please be patient! Spammers try to post crap here a lot so comments are moderated. So if you don't see your post in the comments section, be patient and check back in a few hours before re-posting it, please!
By Sunday morning's newsletter, I'll randomly pick the winner (via Random.org). So make sure to check back Sunday to see who won!