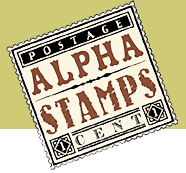 Today's tutorial is brought to you by the always deliciously demented mind of Design Team Member Rhonda Secrist Thomas! Rhonda has created a sweet homage to Mother Nature in her colorful fall glory as well as a tutorial for you to follow along with.
Using a cast off doll head, Maple Leaf Die-Cut Leaves, the Oak Leaf Die-Cut Leaves, assorted embellishments and found items Rhonda really went all out with color and texture.
A couple of my favorite elements (aside from the leaves coming out as her crowning glory) are the Miniature Pine Cones and teeny, tiny Mushrooms. I know! There is so much to like about this, including the doll's wonky smile (which I'm sure talks behind your back) but really. I'm all about the little details.
Rhonda's Mother Nature has gorgeous, glowing shades of orange, amber, and red. If you listen carefully, you can hear her scream (the doll head, not Rhonda) for you to put her right smack in the middle of the Thanksgiving table. Go on — I double-doll-head dare you!
While you're considering my dare, you can find Rhonda's tutorial HERE.