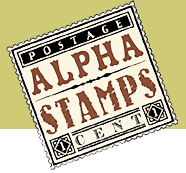 Another lovely Design Team creation using the
January Romantic Women Kit
! (
And
a second paper doll by
Rhonda Secrist Thomas
! Here's a link to her
Madame Flora
doll from the December 29th newsletter.)
In addition to the January Kit, here's a few of the items Rhonda added (and all are On Sale!):
- The Avenues 6×6 Paper Pad
- White Plastic Pearls (Strands)
- Glass Window Beads
- Brass Flower Charms
- Teal Fiber Set
- Marie Fiber Set
(And a bunch of vintage crocheted doilies… see the Giveaway, below, for some suggested cotton crocheted edgings.)
Here's Rhonda's full supply list. And, here's a link to Rhonda's blog, where she shares how to make the ribbon and lace skirt.
Don't these sweet ladies look like they're ready to step out for a cup of tea? (Hmm… well Rhonda created these ladies so I can almost bet they have really bad habits, curse like a sailor and probably come to life during the night. But I digress!)
But back to tea(!). Well, we have two New and On Sale! sets of China and Teacup stickers that would be perfect for these ladies. (And both sets are also included in today's Giveaway!) We also included a chipboard table in the Giveaway — to sit your teacups on, of course! I'd also suggest mixing in the On Sale! French Desserts Stickers.
And there are also 2 new dies — both with lacy or ornate designs (perfect for building a scene for your own paper doll).
Speaking of which, there's still time to enter the Victorian Paper Dolls Swap (that's a link to the January Kit page, where there is more info) and/or sign up for the swap on the Yahoo Group.


Hooray! A Lace and Trims Giveaway!
In addition to the January Romantic Women Kit plus the extra items Rhonda used (see above), here are highlights of trims that Miz Meghan pulled for the Giveaway:
- Gold Lace on Transparency
- Victorian Jumping Jack Parts Collage Sheet
- Victorian Paper Doll Parts Collage Sheet
- Doilies Rub-Ons – Gold
- Crocheted Cotton Lace Trim
- Light Blue Floral Crochet Trim
- Mint Green Crochet Trim
- Taupe Scalloped Crochet Trim
- 3/8 Inch Velvet Ribbon – Light Aqua
Psst… in honor of the ongoing Lovesick – A Sweetheart Book Swap (yes, a second swap) and also befitting today's artwork, ALL the ribbon sections are On Sale! Crazy — that's SIX sections. View them here:
- Ribbons: Fringes/Fibers
- Ribbons: Patterned
- Ribbons: Sets
- Ribbons: Silk
- Ribbons: Solid
- Ribbons: Twills
To enter the Lace and Trims Giveaway drawing all you have to do is leave a comment below on this blog post TODAY (January 9, 2014) by midnight (Pacific Standard Time).
Don't forget to leave your (hello! correct) email address, too, so I can contact the winner; your email address does not need to be made public. Note: I'm offering free shipping, too, but only within the USA. International shipping will still apply.
Please be patient! Spammers try to post crap here a lot so comments are moderated. So if you don't see your post in the comments section, be patient and check back in a few hours before re-posting it, please!
After midnight, I'll randomly pick the winner (via Random.org). So make sure to check back tomorrow to see who won! And check your mailbox on Sunday morning for the next Giveaway and Newsletter!
Hey, who won the Bird Valentines Giveaway? That would be Diane Dainis!

Posted by
Leslie
, January 9th, 2014