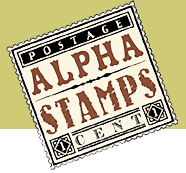 Posts by Category
Past Blog Posts:
I majored in art in college, and worked for a few years as a package designer and then a freelance artist before leaving the workforce to raise my two daughters. I enjoy mixed media art, mostly using ephemera, paints and various rubber stamps.
I have an obscenely large collection of old tickets, postage stamps, Chinese fortunes and old thrift store books that I cut up and use in my art. Some of my favorite things to make include ATCs, inchies, and tip in and chunky book pages. I also love book binding and altering Altoid tins.
I have been an active member of Craftster.org for the last five years and currently moderate the ATC and the Paper Crafts boards in addition to the Swap board.
Visit Kristin's blog junk&stuff.