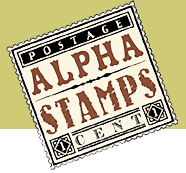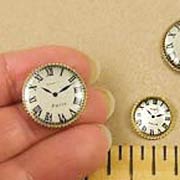 A couple quick announcements before Miz Bella (Kim Ayers) introduces a cute project by Rhonda Secrist Thomas.

First: I just put the ENTIRE Buttons Section On Sale! That's in addition to the Vintage Sewing & Cooking Collage Sheets AND the Household Charms — all On Sale through Sunday night, February 15th!

Second: there's a new FREE Gift Kit: Garden Fairy Home, as we're continuing our button mania (yes, that little mushroom with the tiny door (!) in the photo is a button)! More info


Here we are mid-month already with Miz Rhonda Secrist Thomas and her offering for the Cute As A Button Kit and Add-On Kit for February!
The images of the vintage kittens, sewing trade cards and sweet little girls playing in Rhonda's creation just make me smile every time I look at it. The palette of the Peeled Paint paired with the Grey Blue Seam Binding is complimentary to all of the combined images, don't you think? Rhonda said:
"Using Distressed Paints-Peeled Paint, I was able to quickly add some color to my Configurations Box – 6.75 x 8.75. I simply ran a thread through the center of the Grey Blue Seam Binding then pulled it to make the ruffled trim for my box; and added some of these adorable Doll Buttons – 6mm Mix with a dab of glue to pull it all together."
I looooove those Japanese Cat Buttons! My daughter and her friend raided my supply of the Japanese Cat Buttons AND the other super-duper Cat Buttons that I had, so alas! I must place another order!
Speaking of kittens — my favorite image from the entire project is the top left from the Victorian Kittens Collage Sheet. They're just searching everywhere for their mittens! The little Wood Mini Spools with bits of thread wound on them set here and there in a few of the cubbies are pretty cute too.
You won't have to search for Rhonda's supply list! Take a stroll and visit Rhonda for more pictures and background on her project at her blog.
And, check out the Kittens & Mushrooms Giveaway (below) that Leslie pulled together, inspired by Rhonda's artwork!




Tim Holtz Tag of the Month! - All Tag Supplies on Sale! View All

Hooray! A Kittens & Mushrooms Giveaway!
First, let's start with all of these items Rhonda's Cute as a Button Configurations Box (note: that's a link to photos of all the supplies):
- Victorian Kittens Collage Sheet
- 3 Little Kittens ATCs Collage Sheet
- Thread Trading Card Cuties Collage Sheet
- Musical Pie Collage Sheet
- Sugar & Spice & Everything Nice Collage Sheet
- Sewing with Kitty Collage Sheet
- Doll Buttons – 6mm Mix
- Japanese Cat Buttons
- Wood Birdhouse Buttons
- Large Fancy Scissors
- Wood Mini Spools
- Grey Blue Seam Binding
Then, I added a few mushroomy items (ALL On Sale!):
- 1-1/2 Inch Mushrooms New!
- Chipboard Forest Mushrooms New!
- Mushroom Fairy House Buttons New!
- 3D Resin Mushrooms
AND one of the NEW Garden Fairy Home Gift Kits!
To enter the Kittens & Mushrooms Giveaway drawing all you have to do is leave a comment BELOW on this blog post TODAY OR TOMORROW (the deadline is 11:59 pm PST, FRIDAY, February 13, 2015)!
Don't forget to leave your (hello! correct) email address, too, so I can contact the winner; your email address does not need to be made public. Note: I'm offering free shipping, too, but only within the USA. International shipping will still apply.
Please be patient! Spammers try to post crap here a lot so comments are moderated. So if you don't see your post in the comments section, be patient and check back in a few hours before re-posting it, please!
After midnight, I'll randomly pick the winner (via Random.org). So check your mailbox on Sunday morning to see who won and for the next Giveaway and Newsletter!
Hey, who won the Aqua Blue, Birds & Houses Giveaway? That would be P boszko! Please check your email for my message about getting your mailing address.
Posted by
Leslie
, February 12th, 2015