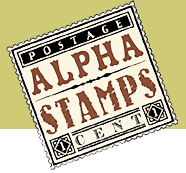 Before Miz Bella tells you about Teri Calia's Christmas Magic Shadowbox (and the related new Christmas and shadowbox goodies), there's a new FREE Mini Kit Offer!
I've been stashing away little bits and bobs (a lot of bits and bobs!) all year… things in an autumn palette. This Fall Mix Gift Kit is FREE for all orders $20 or over (now through October 21st — or until we run out)! (The $20 is before shipping or taxes.)
You won't necessarily get everything shown in the photo, but you will certainly get some of those cute leaves, metal charms and acrylic leaves (and acorns and pumpkins).
If you place an all-digital order, I'll send you a custom fall-themed collage sheet as a pdf file (and that same mini collage sheet will be given to all the orders under $20, so everyone gets a gift)!


Design Team Emeritus Teri Calia is once again offering up something that you'll want to make a bunch of to hand out as gifts for the holidays! (Really, this one is easy!)
How adorable is the Christmas Magic Shadowbox?! Made with the new Mini Wood Printers Type Tray Shadowbox, that sits on a Miniature Wooden Easel. Teri backed the tray with paper from the Christmas Wonderland Pad and created two new collage sheets for this piece, Christmas Favorites and Tiny Christmas Labels. The Christmas Labels are in a vintage style — from "Naughty to Nice Elixir" to "Bottled St. Nick Laughter" — and they fit a wide variety of bottles.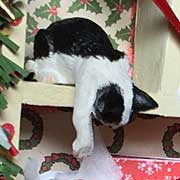 Aside from loving the piece itself, my most favorite part of the shadowbox is…the mischievous cat pawing at the tissue from the gift bag! Its cuteness is just too much to handle, I can't look at it for very long or I shriek like a banshee that I need one! and scare Slim Daddy.
I'm also wanting to try out the Flower Soft, which is perfect for fluffy snow. Teri said it works great on top of the Dimensional Snow Writer as well, as you can see in the snow under the bottles.
Christmas Magic Shadowbox Supply List
Visit Teri's blog to see more pictures and read about her Christmas Magic Shadowbox!


Hooray for the Christmas Wonderland Giveaway!
Starting with the new Mini Wood Printers Type Tray Shadowbox AND Christmas Wonderland 6×6 Paper Pad (and the two NEW collage sheets with coordinating images:
- Tiny Little Christmas Labels Collage Sheet
- Christmas Favorites Collage Sheet)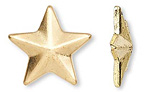 Then moving on to Teri's supply list to pick out a couple more items:
- Wired Pine Needle Stems
- Flat-Back Gold Star Studs – 8mm
- Holiday Bags, Tags & Boxes Collage Sheet

Plus one of those cute Fall Mix Gift Kit baggies!

To enter the Christmas Wonderland Giveaway drawing all you have to do is leave a comment BELOW on this blog post TODAY OR TOMORROW (the deadline is 11:59 pm PST, FRIDAY, October 16, 2015)! Ok… now's your chance to leave your requests: What breed of dog or cat would you like to see a dollhouse miniature of? What does your fur baby look like?
Don't forget to leave your (hello! correct) email address, too, so I can contact the winner; your email address does not need to be made public. Note: I'm offering free shipping, too, but only within the USA. International shipping will still apply.
Please be patient! Spammers try to post crap here a lot so comments are moderated. So if you don't see your post in the comments section, be patient and check back in a few hours before re-posting it, please!

After midnight, I'll randomly pick the winner (via Random.org). So check your mailbox on Sunday morning to see who won and for the next Giveaway and Newsletter!
Hey, who won the All About Orange Giveaway? That would be Noreen!
She replied to my query "Are you carving pumpkins this year? How are you decorating your house for Halloween?:
I love the vintage look of Kim's banner. We each like to carve a pumpkin. Then we take photos, one of which will have our head above our pumpkin, attempting to make the same face as the Jack O'Lantern.
Posted by
Leslie
, October 15th, 2015