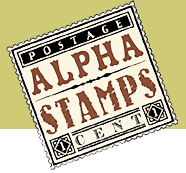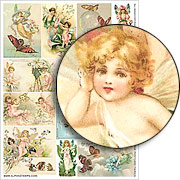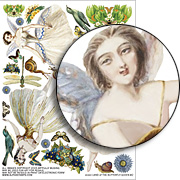 I can't really think of Nichola's creations without thinking of fairies. And even though there are no fairies in evidence in today's artwork (though the piece is small enough that fairies could reside there), I have put ALL Fairies Collage Sheets on sale for 50% off now through Monday night, February 1st! (The Vintage Postcard Fairies Collage Sheet and Land of the Butterfly Queen #2 Collage Sheet from the sale section are shown at left. And another is included in the Giveaway below.) Now I'm handing this intro off the Miz Bella!


A Petite Pink Villa from the Queen of Miniatures, Design Team Member Nichola Battilana!
Before I have Nichola tell you about her project, I'll let you know what the base of the Petite Pink Villa is. To start her project, Nichola took a Frame Front Room Box and added a Theatre Francais Facade to the top of it.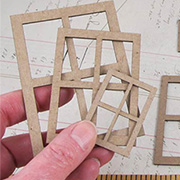 I'm sorry, what did you say? You didn't know that the Frame Front Room Box came with windows? Well…it doesn't! Nichola had her fairies busy, busy cutting holes on the side and back of the box so that she could put in Rectangular Windows! Don't they look fabulous and give a sense of airiness inside the villa?
"The Petite Pink Villa was inspired by this month's Amour Kit. Inside, you'll find a sweet little scenario of shared tea, crumbs and honey.
The table and chairs, as well as the china cabinet are made of chipboard, 1:24 scale, and assemble quite easily. I've kept them simple with a coat of paint and a snip of paper, but I'm certain with a bit of ingenuity they would provide a solid base if you wanted to be a bit more elaborate. Tiny cushions on those seats would be absolutely darling.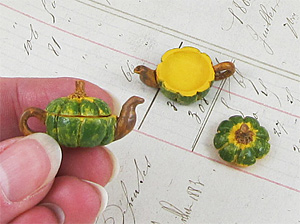 Can we talk about that Green Pumpkin Teapot for a second?! There are a number of those little veggie/fruit teapots at Alpha Stamps and I think they are freaking adorable.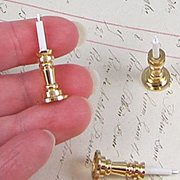 Before we go upstairs, grab a tiny book from the bookcase and let's head up the wee ladder. It's so cute up here that my camera is jealous and refusing to show just how sweet it is. (What a jerk.) ANYWAY… there's a little bed for getting cozy, maybe reading a book, maybe do a bit of romantic snuggling *wink wink*, or just for having sweet dreams. And let's not forget that Gold Candleholder to read by (which is really, really nice quality btw)."
A Petite Pink Villa Supply List
Head over to Pixie Hill for more pictures, and to find out how Nichola used the Stone Wall Texture Sheet to create the stunning exterior of the Petite Pink Villa.
Note: all the new 1:24 scale dollhouse furniture also have larger 1:12 scale versions. Links to the larger versions are on the smaller 1:24 pages.


Hooray for the Petite Pink Villa Giveaway!
I picked out a mix of items from Nichola's A Petite Pink Villa supply list to make this sweet Giveaway (psst! that link is to the supply list, with photos and links to all of these products):
- Frame Front Room Box
- Windows 6 Panel Rectangular
- 1:24 Round Table & 2 Chairs
- 1:24 China Cabinet
- 1:24 Bed Standard
- Miniature Potted Plant in Basket
- 1/2 Inch Bright Pink Paper Roses
- Green Pumpkin Teapot
- Little Household Goods Collage Sheet

PLUS (not shown in the photos at right) I'm including:
- a set of Old Fashioned Grocery Cans (like that honey sitting on the table in Nichola's artwork… though you'll need to add the label from the Little Household Goods Collage Sheet, also in this Giveaway)
- a Fairy Labels and Ads Collage Sheet (one of the Fairies Collage Sheets on sale at 50% off through Monday night!)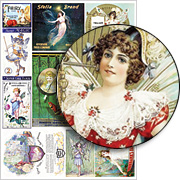 To enter the Petite Pink Villa Giveaway drawing all you have to do is leave a comment BELOW on this blog post TODAY OR TOMORROW (the deadline is 11:59 pm PST, FRIDAY, January 29, 2016)! And tell me: Dollhouse Scales… which is your favorite? 1:12? (The bulk of the dollhouse miniatures we carry.) 1:24? (Like the half scale furniture in Nichola's artwork today.) 1:48? (Remember that cute White Rabbit's Hutch that Teri Calia made with 1:48 scale furniture inside a Miniature China Cabinet?)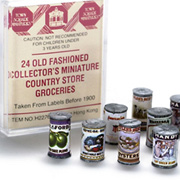 Don't forget to leave your (hello! correct) email address, too, so I can contact the winner; your email address does not need to be made public. Note: I'm offering free shipping, too, but only within the USA. International shipping will still apply.
Please be patient! Spammers try to post crap here a lot so comments are moderated. So if you don't see your post in the comments section, be patient and check back in a few hours before re-posting it, please!
After midnight, I'll randomly pick the winner (via Random.org). So check your mailbox on Sunday morning to see who won and for the next Giveaway and Newsletter with February Kit Announcement!
Hey, who won the Marie Opera Comique Theatre Giveaway? That would be MaggieM!
Congratulations! Check your email for more info.

Posted by
Leslie
, January 28th, 2016