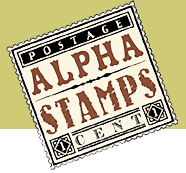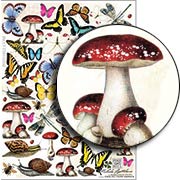 Oooh! A very pretty FREE gift kit today! I was inspired by the lovely Bell Jar Fairy (and related new English Fairy Garden Collage Sheet) by Design Team Member Nichola Battilana and put together the Birds & Butterflies FREE Gift Kit! FREE for ALL orders, now through SATURDAY NIGHT, July 16, 2016!
Design Team Member Kristin Batsel started with the new Little Folding House Shrine and went to town creating an odd little Fish House with a story to match!
First, about the new shrine: it's a little set of flat, heavy chipboard pieces to make a standing house with a wrap-around front cover (as you can see, the front of the closed shrine has a double front cover).
You can use paper tape to "hinge" the pieces together (like the red stars from the tissue tape Kristin used), or use metal hinges for a more industrial look.
Now on to Kristin's "King of Fish":
"The King of Fish watches over his kingdom from the center panel, while his loyal subjects collect the perfect fish from the surrounding ocean. He has put those bathing beauties to work! On the left is my favorite panel. She's so proud of the catch of the day."

I love the details like windows in the waves (on both sides).
Many more photos are on Kristin's blog post.
See everything Kristin used to create The Fish House in her Supply List. (And check below for another photo and because ALL of these items are also featured in today's Giveaway!)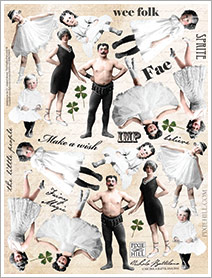 Nichola Battilana has created the cutest little fairy jars you will ever see, using the sweeties on her new Little People Collage Sheet!
That collage sheet is made of such sweet creatures (and that strongman wearing blush made me laugh). And they each come facing right and left so you have a choice or they can be used double-sided.
Many more photos (and info on that Miss — shown at the bottom of the photo at left — that requires a bit of space to prance around) are on Nichola's blog post.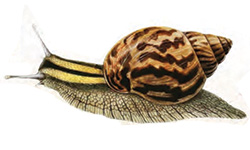 Highlights of Today's New Goodies - ALL on Sale! View All (lots more to see!)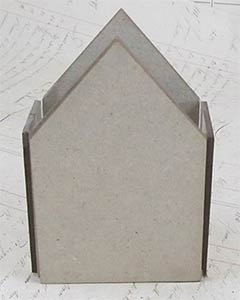 Hooray for The Folding Fish House Giveaway!
This prize includes EVERYTHING in Kristin's The Fish House Supply List!!
And more goodies included, too! Each of Nichola's new collage sheets:
- English Fairy Garden Collage Sheet
- Little People Collage Sheet
And a set of Wood Deer Head Die-Cuts (see photo below. and: ooh… these were just put on clearance! See the 50% off clearance section here or the most recent items put on sale here.)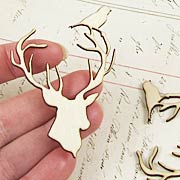 Bonus: One of the Birds & Butterflies FREE Gift Kits.

To enter The Folding Fish House Giveaway drawing all you have to do is leave a comment BELOW on this blog post TODAY OR TOMORROW (the deadline is 11:59 pm PST, FRIDAY, July 15, 2016)! And tell me: What will you make with your Little Folding House Shrine? And if you add a roof, what will it be made from?
Don't forget to leave your (hello! correct) email address, too, so I can contact the winner; your email address does not need to be made public. Note: I'm offering free shipping, too, but only within the USA. International shipping will still apply.
Please be patient! Spammers try to post crap here a lot so comments are moderated. So if you don't see your post in the comments section, be patient and check back in a few hours before re-posting it, please!
After midnight, I'll randomly pick the winner (via Random.org). So check your mailbox on Sunday morning to see who won and for the next Giveaway and Newsletter!
Hey, who won Treasure Chest Gift Box Giveaway? That would be Michelle G! Congratulations!
Posted by
Leslie
, July 14th, 2016