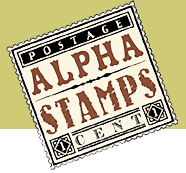 New FREE GIFT with All Orders through Monday, May 15th!
Games People Played FREE Gift Kit including the fun new Games People Played Collage Sheet!
AND 2 of the Narrow Blank Matchboxes (so you can make some dollhouse scale game boxes of your own)!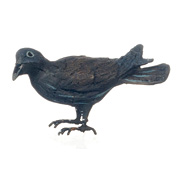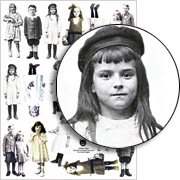 Related Sales! The Children Collage Sheets are on sale for 50% off!
AND the 1:12 Dollhouse Toys and Holiday Decor sections (both of which include lots of miniature toys… and Halloween and Christmas) are on sale for 25% off!
The sales are through MONDAY night, too!


I always love the vintage toys the Design Team Member Kristin Batsel uses when making artwork (or that I've seen glimpses of from photos of her house). Lucky for me (and you), Kristin let me raid her stash of vintage tin toys (and circus toys!) to make some new collage sheets.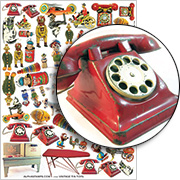 I'm not much of a collector, but I do love toys, especially vintage toys. When I mentioned that to Leslie, she said she would make a collage sheet with some of my favorite toys on it if I'd supply her with photos. Heck yeah!
Bonus, she ended up making two collage sheets: one, some general toys, and two: circus themed toys. She even added a few fun toys that I now wish I owned, like the Happy Hooligan tin toy, which you can see in oval frame in the upper right corner of the photo (and close up at right). Here's what I made with those collage sheets, plus some fun dollhouse sized frames and a wooden crate. I like to think the little (blue) boy is visiting a toy museum, filled with toys I love. These toys are so fun, they are practically bursting out of their frames!
Check out Kristin's blog post for more info and photos. And scroll down to enter the Giveaway drawing and you could win everything in Kristin's supply list!



Hooray for the Fun Time Shadowbox Giveaway!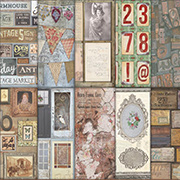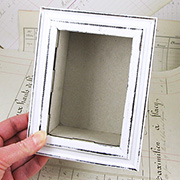 Yes, I said it! EVERYTHING in Kristin's Fun Time Framed Shadowbox Supply List is included in today's Giveaway!

I'm only highlighting 4 of the 11 spiffy items in the supply list/Giveaway via the photos:
- Architextures 8×8 Paper Pad
- Small Frame Shadowbox
- Mini Wooden Toys – Set of 6 (and this set is 25% off as part of the 1:12 Dollhouse Toys sale!)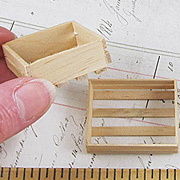 - Mini Wooden Crate – Unfinished (I love all the mixed frames and boxes Kristin used to frame her toys)

Just click on this Supply List link for photos and links to everything in Kristin's artwork, which is also all of the Giveaway items!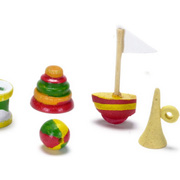 And I'm also including one of the Games People Played FREE Gift Kits!

To enter the Fun Time Shadowbox Giveaway drawing all you have to do is leave a comment BELOW on this blog post TODAY OR TOMORROW (the deadline is 11:59 pm PST, FRIDAY, May 12, 2017)!

And tell me: What's your favorite toy in the new collage sheets? OR: what miniature toy do you wish I could find for the site?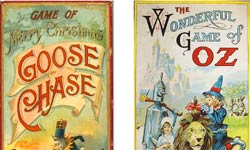 Don't forget to leave your (hello! correct) email address, too, so I can contact the winner; your email address does not need to be made public. Note: I'm offering free shipping, too, but only within the USA. International shipping will still apply.

Please be patient! Spammers try to post crap here a lot so comments are moderated. So if you don't see your post in the comments section, be patient and check back in a few hours before re-posting it, please!

After midnight, I'll randomly pick the winner (via Random.org). So check your mailbox on Sunday morning to see who won and for the next Giveaway and Newsletter!

Hey, who won the The Collector's Room Box Giveaway? That would be M. C. Sparks! Congratulations! Check your email for more info.

Posted by

Leslie

, May 11th, 2017