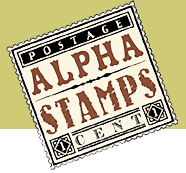 Before we look at a new Mermaid Garden Shrine, there's a new sale and here's a reminder about the FREE kit offer that ends tomorrow night, June 19th: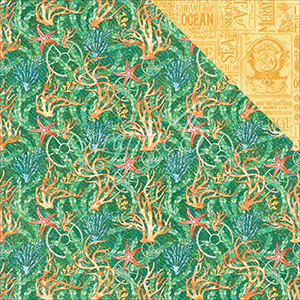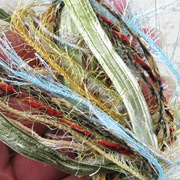 Voyage Beneath the Sea FREE Gift Kit!
All summery in blues and greens, and with a striking orange contrast. Yes, the kit these papers were in last summer has sold out (just this week) but I have a few sheets of some of the papers left (and some coordinating ribbons, AND a charm, too).
It includes a 4×6″ snip of the 4 remaining papers from the collection PLUS the pretty Voyage Beneath the Sea – Steampunk Splash Paper shown at right (sorry, I just took all the remaining sheets!) That size cut is an ample size for a background of an ATC (or 2) from each of those 5 mini sheets. More info on all of the FREE items is in Thursday's blog post.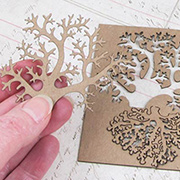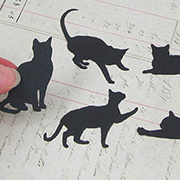 NEW Sale! Die-Cut (Mainly Chipboard) Silhouettes are 25%-50% off!
That includes the coral set that Design Team Member Kristin Batsel used in today's featured artwork!
The sale ends TUESDAY night, June 20th!
Over 200 items (!) including quite a few being discontinued so grab 'em while you can. Go see them all!


Oh… I love the way this new shrine turned out! A small shadowbox with lots of possibilities!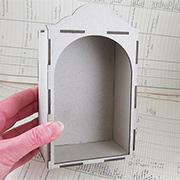 The overall size is 6-7/8″ tall x 4″ wide x 2-1/2″ deep (the height of the archway is 5-3/8″ and the space inside the shadowbox is 5-1/2″ tall).
That curvy facade is pretty enough to just decorate with with paint or paper… but also a good place to attach embellishments (like the Resin Tall Single Shell Applique shown in the photo below).
And look what a beautiful Mermaid Garden Kristin has made in the new shrine! I'll let Kristin explain a bit, but be sure to check out her blog 'cause she has lots of hints (and photos) on how she got her mermaid to appear to float.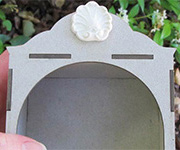 We're having some fun with mermaid paper dolls over at Alpha Stamps this month! There are all kinds of fishy things to play with: from articulated chipboard mermaids, to a collage sheet of heads that perfectly fit those dolls, to sparkly sequined seashells. I made a fancy little mermaid and decided to create an undersea garden in which she could live. Doesn't that blue scalloped at the bottom of the shrine look 3D? It's actually an image from the mermaid head collage sheet!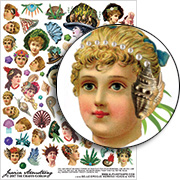 There's a lot going on in this garden: whispy fronds of seaweed, bright red corral, crashing waves, and a sassy mermaid who has crowned herself with sparkly seashells. The paper doll mermaid is supported in the middle of the shrine with a bamboo skewer, which is inserted into a bead glued to the floor of the box. The skewer is painted the same blue that was used to paint her tail fins, and partially hidden behind some coral. A fish placed in front of the skewer also helps to hide it. To stabilize the figure, the elbow of her raised hand is attached to the side of the box with a little dab of white glue.
Note: The mermaid in Kristin's shrine is the smaller one from the Mermaid Paper Doll Kit. There are heads that fit both sizes of chipboard mermaid paper dolls in the collage sheet of heads, but I can tell it's the smaller mermaid by the shape of the fin at the end of her tail.
Read more in Kristin's blog post! AND come back to enter today's Giveaway, as it includes EVERYTHING in Kristin's supply list!

Hooray for the Mermaid Garden Shrine Giveaway!

Everything in Kristin's supply list is included in today's Giveaway! Yay! That's 15 items (more if you count the individual items in the kit).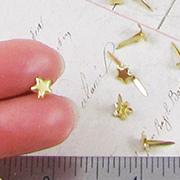 Note: If something is already in the kit, I won't be duplicating it (like… the Gold Mini Star Brads are listed in the supply list, but you'll already be getting some 'cause they're in the Mermaid Paper Doll Kit).
See photos of everything from Kristin's project (which is also the list of what's in today's Giveaway) in her supply list.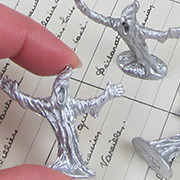 Bonus: Not in Kristin's artwork, but super cute (and new!): I'm including a cast metal Ghost Figurine! Never too early to start on Halloween!
To enter the Mermaid Garden Shrine Giveaway drawing all you have to do is leave a comment BELOW on this blog post TODAY OR TOMORROW (the deadline is 11:59 pm PST, MONDAY, June 19, 2017)!
AND tell me: What will you make with your Arched Shrine Shadowbox? A scene with your chipboard mermaid paper doll? Another project?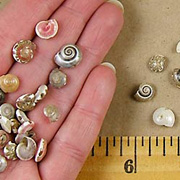 Don't forget to leave your (hello! correct) email address, too, so I can contact the winner; your email address does not need to be made public. Note: I'm offering free shipping, too, but only within the USA. International shipping will still apply.
Please be patient! Spammers try to post crap here a lot so comments are moderated. So if you don't see your post in the comments section, be patient and check back in a few hours before re-posting it, please!
After midnight, I'll randomly pick the winner (via Random.org). So check your mailbox on Thursday morning to see who won and for the next Giveaway and Newsletter!
Hey, who won the Goth Mermaid Giveaway from Thursday's newsletter? That would be Marcia Kaiser! Congrats! Check your email for info.
Posted by
Leslie
, June 18th, 2017