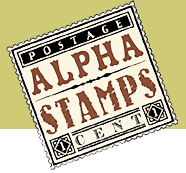 OK… first things first. I still hate Daylight Savings Time. Yep, same story as last year. Moving on…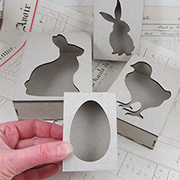 I LOVE the artwork (and artist!) and new products today! Yay… the new Tim Holtz goodies have arrived!
And KRISTIN! Beside the adorable shadowbox at left, see that how-to preview from her blog post below? Great ideas! (Chop up that basket if it doesn't fit! Glue eggs & chicks & any other small thingy you want to stay put on little stands to help anchor them!)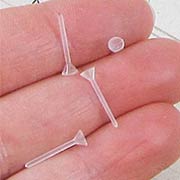 From Kristin's post:
I love the tiny basket, but it was a bit too wide to tuck back into the corner of the box, so I took some heavy duty scissors and cut the back part out. It was also a little bit too tall, so I cut the bottom part off as well (after this photo was taken). Once the basket was cut to size, I glued it to the back and bottom of the box with some white glue. When it's filled with a little Easter grass and some eggs, you can't tell it's been cut.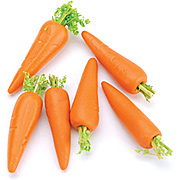 I'm also fond of the carrots adhered to the bottom of the finished shadowbox, kind of like a flourish. You can see everything Kristin used in this supply list.

That's the smallest of the Mini Shadowboxes and the Easter box covers, and the same set is in the kit. Soooo many things can be done in such a small space.
Speaking of those 4 shadowboxes, TWO of the new Tim Holtz items fit those boxes: the Wood Vignette Shadowbox Frames and Vignette Shadowbox Baseboard Frames. See my photos below and more photos on the new product pages.


Ending TOMORROW: Spring Oval Bookmark Set FREE Gift Kit and
Easter Collage Sheets Sale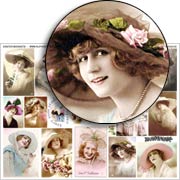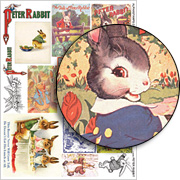 Everything in the Easter Collage Sheets section is on sale at 50% off — the sale ends MONDAY night, March 12th. (That includes tons of cute chicks and rabbits… and also ladies in Easter bonnets!)
And a Spring Oval Bookmark Set FREE Gift Kit!! All orders now through Monday night (March 12, 2018) will receive this special gift:
- one of the Bronze Bookmark with Oval Setting, plus:
- a matching 25x18mm Glass Cabochons
AND one of the new Spring Pendants Mini Collage Sheets! So many option in this sheet: from flowers to fairies to birds & bees… they'd be right at home in a mini bouquet or on a hat.
You could make one as a bookmark…. but they could be used as a "photo stick pin" in a collage or a bouquet… and Laura Carson used one of these bookmarks with some additional filigree (a couple Christmases ago) as a festive hostess gift… lots of ideas!

Hooray for the Easter BUNNIES Giveaway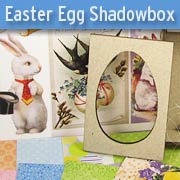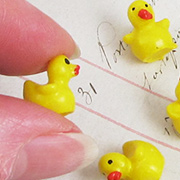 I'm just going to proceed with pointing out more details from Kristin's cute shadowbox! (And yes, everything I'm mentioning here is in today's Giveaway.)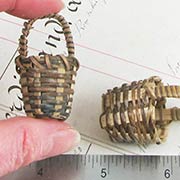 Beside one of the Easter Egg Shadowbox Kits (that's TEN items all by itself, including the shadowbox and lid used in Kristin's artwork, plus the green polka dotted paper inside the box, and the eggs!), this Giveaway also includes:

- Yellow Baby Ducks
- Carrots & Sepia Animals Toile Scrapbook Paper
- Miniature Wicker Basket
- Bunnies Collage Sheet (the mom bunny plus the BUNNIES banner — plus it's part of the 50% off sale!)
- 12mm Wooden Drawer Pull or Box Feet (so cute as feet, painted yellow and orange)
- The Miniature Carrots and the Mini Pin Stands that I pointed out above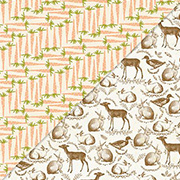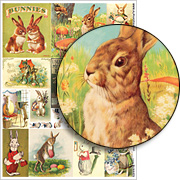 To enter the Easter BUNNIES Giveaway drawing all you have to do is leave a comment BELOW on this blog post TODAY or TOMORROW (the deadline is 11:59 pm PST, Monday Night, March 12, 2018).

AND tell me: What will you make? A similar "Bunnies" box? And are you brave enough to start cutting up baskets?

Don't forget to leave your (hello! correct) email address, too, so I can contact the winner; your email address does not need to be made public. Note: I'm offering free shipping, too, but only within the USA. International shipping will still apply.

Please be patient! Spammers try to post crap here a lot so comments are moderated. So if you don't see your post in the comments section, be patient and check back in a few hours before re-posting it, please!

After midnight, I'll randomly pick the winner (via Random.org).

Hey, who won the Give Me Some Color Giveaway from Thursday's newsletter? That would be Ann F! Congrats! Check your email for info.

Posted by

Leslie

, March 11th, 2018