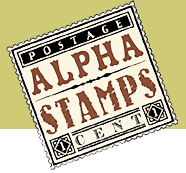 Hm… half the state's on fire and the forecast is for pretty-near 100 degrees all week. I am going to pretend it's November: so this newsletter is all about Christmas!

New & Back in Stock!
A few of these things are Christmas-y… and that inspired this whole newsletter's theme and new sale (more on that below)!


Christmas Collection ON SALE!
FLASH SALE! This is a 25% off discount coupon: enter promo code XMASSALE when you check out. (The discount will only effect the items in your cart from the sale section… read on!)
25% off EVERYTHING in the Christmas Collection Section (a huge group of mixed items — over 200 products, including the 4 highlights below). And the discount is on top of current sale prices! The coupon expires at midnight on Wednesday night, August 8th.


More Christmas ON SALE!
While we're talking Christmas (and sale): there are tons of items on clearance sale at 50% off with a Christmas theme! Here's the Christmas Products Roadmap with links to all the sections; and see below for a few of my picks.


Hooray for the Santa and Snowman Ornaments Giveaway!
I decided to go back and revisit 2 adorable ornaments that Design Team Member Kristin Batsel made last fall:

Note: all the goodies from Kristin's ornaments that I'm linking to below are included in the Giveaway!
Kristin used the Ornament Frame Set – Star and Ornament Frame Set – Round as the base of her projects.
Images from the Retro Christmas Collage Sheet are the central pics on both ornaments.
Next are trims:
- Tiny White Snowflake Buttons
- Mini Holly Leaf Garland
- Mini Snowflake Sequin Mix
- Miniature Gold Tinsel Garland
- Christmas Ornaments Ribbon Set
Psst! All of those items I just linked to are also in the Christmas Collection Section, so are eligible for the sale coupon!
Plus check Kristin's blog post, as she shows how to use Dresden border strips (straight) around a curve (like the turquoise scallops around the center of the snowman ornament).
To enter the Santa and Snowman Ornaments Giveaway drawing all you have to do is leave a comment BELOW on this blog post TODAY or TOMORROW (the deadline is 11:59 pm PST, Monday Night, August 6, 2018).
Don't forget to leave your (hello!) correct email address, too, so I can contact the winner; your email address does not need to be made public. Note: I'm offering free shipping, too, but only within the USA. International shipping will still apply.
Please be patient! Spammers try to post crap here a lot so comments are moderated. So if you don't see your post in the comments section, be patient and check back in a few hours before re-posting it, please!
After midnight, I'll randomly pick the winner (via Random.org).
Hey, who won the Alice in an Altoids Tin Kit Giveaway from Thursday's newsletter? That would be Jennifer Sobolewski! Congrats! Check your email for info. There was a choice in that Giveway and Jennifer chose one of the Die-Cut Red Lacy Heart Wraps.
Posted by
Leslie
, August 5th, 2018