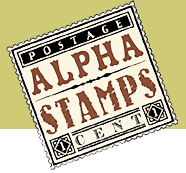 Note: as this is a holiday weekend here in the US: FREE shipping for orders over $50 (for orders shipping to USA) now through FRIDAY night, November 30th! Wow! The holiday weekend sales may be over by Monday, but you'll still get a gift!
More treats:
- All orders now through Monday night, November 26th, are automatically entered into a drawing for a full-year subscription to the monthly kits!
- DIGITALS ON SALE: Digital versions of ALL collage sheets and ALL digital images are on sale at 50% off!
- New Loyalty Points Program! Get $ off future orders for every purchase you make! See the green "Loyalty Points" button on the bottom of every page on the site for more info!

Snow Day by Rhonda Thomas!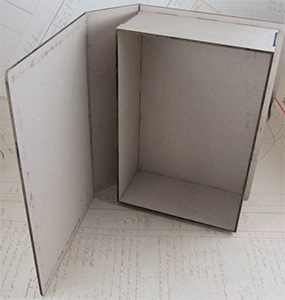 You may remember the "Rose Ella's Reading Room or a Witch's Grimoire" project Teri Calia made, using the Large Faux Book Box to hide a secret room inside (see the photo at left). Well, that clever Design Team Member Rhonda Thomas has made a similar hidden room in the same faux book: Snow Day! (Scroll down just a bit to see the wide photo.)
The Large Faux Book Box is a kit to put together what looks like a book, with a wrap-around cover and a box area inside for building a little shrine or a book on a shelf with a secret compartment inside. The overall size when the book is closed is 6″ wide by 9″ tall (and 2-7/8″ deep… the usable space inside is a bit over 2-1/2″: deep enough to accommodate most 1:12 scale tables or desks).
Rhonda's artwork is so sweet! I love the little girl feeding the birds (perched on a snowy branch), and the those deer in the forest scene are perfect for winter projects. (Those deer are from the new Winter Botanic 12×12 Paper Pad, which is the paper that inspired this whole project.)

For more photos, please visit Rhonda's blog post. And here is her supply list (plus see the Giveaway below for more info on this sweet scene, AND a chance to win lots of goodies from her supply list)!


More New Goodies!
Lots of little creatures this week!


Hooray for the Snow Day Book Box Giveaway!
I picked out some supplies used in Rhonda's artwork to include in today's Giveaway:
- Large Faux Book Box (of course, you need the structure)
- Mini Pine Fern (love the way it looks to the right of the 2 deer (scroll up to see the 2 deer on the inside-front-cover — and I think Rhonda also used the pine fern to build the near pine trees behind the deer)
- Jack Frost Collage Sheet (for the little girl)
- Miniature Reindeer
- Winter Branch with Snow
- White Dresden Border Sampler Set
Just click on this Supply List link for photos and links to everything in Rhonda's artwork, including all of the Giveaway items listed above!
Plus i'm including one of the new 1 Inch Mini Cardinals, as (sadly) the cardinals Rhonda used are currently out of stock.
To enter the Snow Day Book Box Giveaway drawing all you have to do is leave a comment BELOW on this blog post TODAY ONLY (the deadline is 11:59 pm PST, Friday Night, November 23, 2018).
Don't forget to leave your (hello!) correct email address, too, so I can contact the winner; your email address does not need to be made public. Note: I'm offering free shipping, too, but only within the USA. International shipping will still apply.
Please be patient! Spammers try to post crap here a lot so comments are moderated. So if you don't see your post in the comments section, be patient and check back in a few hours before re-posting it, please!
After midnight, I'll randomly pick the winner (via Random.org).
Hey, who won the 12 Days of Christmas Matchbox Ornaments Giveaway from Sunday's newsletter? That would be Barb Faulkner-Davis! Congrats! Check your email for info.
Posted by
Leslie
, November 23rd, 2018