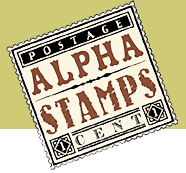 New Kit!
A sweet kit with a good mix of tiny prints (for tiny projects), vintage Santas, and LOTS of animals (puppies, cats, fawns… all ready for Christmas with bows and stockings).
Pivoting from the aqua and red colors in last month's kit, this new Christmas Nostalgia Kit has deeper colors: a darker red, olive green, black and chamois tan. But both kits share a love of retro, mid-century images!
This kit includes 1 each of all 6 double-sided paper designs from the Nostalgia 6×6 Paper Pad (you can see all 12 prints in the extra photos on the kit page or on the paper pad page). Beside many tiny prints, there are also images of Santa holding puppies & kittens.

Next up, a new collage sheet: Holiday Animals, with puppy dogs (lots of Scotties), a few kitties, and a couple reindeer (plus Santa).
(And see below for 2 more new collage sheets with more images to match this kit's color palette, featuring Kitty Cats and Snowmen!)
There are 4 new Mini Shadowbox Lids (to fit the 4 sizes of Mini Shadowboxes) and the smallest new lid AND the smallest shadowbox are both in this kit! (And check out Design Team Member Rhonda Thomas's artwork below: that Santa shadowbox with candy canes on top was made with this small box/lid combo.)
Go see the new kit for more info and more photos.

New Artwork #1: A Nostalgic Christmas Display by Rhonda Thomas!
How fun! Design Team Member Rhonda Thomas made A Nostalgic Christmas Display using all FOUR of the new Mini Shadowbox Lids! (And see below for another wide photo, with close-ups of 2 of the boxes.)
From Rhonda's blog post:
There is something about vintage images that make my Holiday so much more nostalgic. Those innocent children's faces with cute little hats and dresses, Saint Nick going about his holidays, just makes me feel all warm inside.
These simple shadow boxes and lids were so easy to put together for a nice tabletop display. With each box, I wanted to keep things simple, but it doesn't look that way with the many, many layers that I used. I simply gathered my favorite images and let the creativity flow.
See that green paper on the box below on left? That's the backside of the Nostalgia Scrapbook Paper – Pet Postage Stamps and the holly berries are paw prints!
Beside these highlights, here's the full supply list! And be sure to visit Rhonda's blog for more photos and tips!


More New Products!
Just a snippet from 16 new products (!) are shown at left (and below). From all the new Nostalgia papers (2 pads and 3 12x12s) to all the new Collage Sheets.

More ways to search:

- brand new items added this week are here (or click the photo at left for the same results)

or

- here's a group of items related to the new kit (that's all the new mini shadowbox lids)
or

- here are all of the items actually in the new kit

or

- here's a repeat of Rhonda's supply list from her Nostalgic Christmas Display shown above!

Hooray for the Christmas Nostalgia Kit Giveaway!
AND... Art project #2, by Design Team Member Kristin Batsel: Snowy Day!
Aw... this is so sweet (and vintage). Kristin used the same small shadowbox and lid combo as the Santa/candy canes box above, but they look completely different.

Here's a bit from Kristin's blog post, then I'll explain what's in the Giveaway prize:
The Alpha Stamps December kit is titled "Christmas Nostalgia", and oh boy, do I have some nostalgic artwork for you today: using the 2" by 3" Mini Shadowbox and lid, I made the sweetest little winter scene. It reminds me of a vintage Christmas card. A swag of tiny holly leaves frame the inside of the opening, some Stickles (glitter in a tube) frame the outside, and glittery snowflakes finish off the top.
I used two copies of the same image to achieve a 3D look inside. I glittered up the background of the full image, and then cut out the girl and her dog and glittered only the snow. I attached the figures on top with foam tape so they stand out from the cold and snowy background. Aren't they the sweetest?

Yep, very sweet (and so romantically nostalgic for Ms Batsel!)

First off for this Giveaway: I'm including the Christmas Nostalgia Kit (well, of course!) so you'll get the shadowbox and lid in both of today's projects (plus the 6x6 papers, etc.).

Next up: The holly garland trim, snowflakes, and the collage sheet with the little girl from Kristin's artwork.

And finally: the 2 other new collage sheets ("other" as not in the kit): Christmas Kitty Cats Collage Sheet and Happy Snowmen Collage Sheet!

To enter the Christmas Nostalgia Kit Giveaway drawing all you have to do is leave a comment BELOW on this blog post TODAY or TOMORROW (the deadline is 11:59 pm PST, Monday Night, December 3, 2018).

Don't forget to leave your (hello!) correct email address, too, so I can contact the winner; your email address does not need to be made public. Note: I'm offering free shipping, too, but only within the USA. International shipping will still apply.

Please be patient! Spammers try to post crap here a lot so comments are moderated. So if you don't see your post in the comments section, be patient and check back in a few hours before re-posting it, please!

After midnight, I'll randomly pick the winner (via Random.org).

Hey, who won the Time for Tins for Christmas Giveaway from Thursday's newsletter? That would be Jeanie Panagakos! Congrats! Check your email for info.

Posted by

Leslie

, December 2nd, 2018