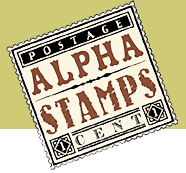 Holiday Closure & After-Christmas Sale
I hope you stayed warm and dry on Christmas and had lots of yummy food with loved ones (and it was peaceful). And in case Santa didn't bring you your heart's desire (or if you're just looking for a good deal in prep for 2019 projects)… It's the first day of this week of While the Cat's Away Sales & Giveaways!
And to kick off this sale: Half Price Shipping on ALL orders (for orders shipping to USA) now through Tuesday night, January 1st! Only $2.95! Plus FREE shipping on orders over $50! Psst: The shipping sale also applies to orders on the Clearance Site!
More info
We have a bonus today: not only TWO sales and a Giveaway: but also artwork by Design Team Member Laura Carson: The Anthropomorphic Theater Presents – Death Comes to Call!
Wow! I love what Laura has made with the 4 Mini Shadowbox Lids that were announced with the December kit! (See the wide photo below.) Such a different style than the (sweet) Christmas shrines most of the other Design Team Members made from those shadowboxes… and (for me at least) a welcome change to get this week of art & freebies going!
From Laura's blog post:
Wanting something unusual, I decided to create a new collage sheet: Strange People #2, filled with anthropomorphic characters and decided on the macabre theme "Death Comes to Call."
In this theater, multiple scenes are taking place at the same time. The crocodile and unicorn vie from the attentions of the giraffe (center shadowbox). Lurking at the top left is Death, sensing the tension between the characters while the stag plays his fiddle.
Read more (and see more photos) in Laura's blog post (including info on how she enlarged the window on one of the shadowbox lids) and/or see everything from her supply list. And check out the Giveaway below (for another photo and as you could win tons of her supplies)!

Back to today's sale theme is… we have TWO!
ONE: Buy One Get One Free – on any Paper Theatre Collage Sheet!
Now through midnight TODAY ONLY, December 26th, 2018, if you put 2 collage sheets from the Paper Theatre Collage Sheets section in your cart, upon checking out you'll automatically get 1 free! It will work whether you purchase a mix of physical and digital collage sheets, too!
That's a BIG group – over 80 choices! See below for highlights of a few I've picked out to be included in today's Giveaway!
The limit is set for a maximum of THREE free collage sheets! If you put 6 in your cart, 3 will be free! Above that number and only 3 will remain free. Ends at midnight (PST) tonight!
TWO: ALL Scrapbook Paper is on sale at 40% off ! (And that includes some NEW papers, too!)
- ALL Scrapbook Paper: Single Sheets . Over 100 items!
- ALL Scrapbook Paper Sets. Over 25 items!
AND the scrapbook paper on the Clearance Site is also on sale: now 80% off!
Note: I'm including one sheet each of the FOUR 12″ x 12″ scrapbook papers in the second row of highlights below in today's Giveaway! That first one (Rust Damask Wallpaper Scrapbook Paper) is also used in Laura's artwork (and the other 3 I chose as the colors would work well for a similar mini theatre). More info about the Giveaway is below.


Hooray for the Anthropomorphic Theater Giveaway!
Beside ALL four of the collage sheets in that highlight row above and ALL four of the 12″ x 12″ scrapbook papers in the 2nd row of sale paper highlights (the row that begins with the Rust Damask Wallpaper Scrapbook Paper…
I've also included these items from Laura's supply list:
- Strange People #2 Collage Sheet (Laura's new collage sheet!)
- The 4 Mini Shadowbox Lids
- The 4 sizes of Mini Shadowboxes those lids fit!
Bonus #1: There are 2 more new specialty papers today, related to the 2 Midnight Garden papers shown above:
- Midnight Garden Cardstock Ephemera with Foil Accents
- Midnight Garden 3×4 Journaling Cards (A good size to crop a bit and use as the base for an ATC… and there are 45 cards in this set!)
AND I'm including both of those new Midnight Garden items in the Giveaway, too! I love the florals (and feathers) against the dark red (and sage green) background colors.

Bonus #2: A couple more sale papers (from the Clearance Site) that work well color-wise with the rest of this haul! (Both shown below — and both are now 80% off!)
- Rue 88 Harlequin Diamonds Scrapbook Paper
- Moonlit Masquerade Scrapbook Paper
Reminder: Here's how these While the Cat's Away DAILY Sales and Giveaways work: I've gathered items around a theme and put together a Giveaway Kit that will be awarded to one lucky person.
To enter the Anthropomorphic Theater Giveaway drawing all you have to do is leave a comment BELOW on this blog post TODAY (the deadline is 11:59 pm PST, December 26, 2018).
Don't forget to leave your (hello!) correct email address, too, so I can contact the winner; your email address does not need to be made public. Note: I'm offering free shipping, too, but only within the USA. International shipping will still apply.
Please be patient! Spammers try to post crap here a lot so comments are moderated. So if you don't see your post in the comments section, be patient and check back in a few hours before re-posting it, please!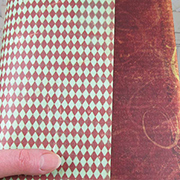 After midnight I'll randomly pick the previous day's winner. So make sure to check back tomorrow to see who won and to see what's on offer for Day 2 of the Sales & Giveaways!
Who won the Vintage Christmas Shadowboxes Giveaway from the December 16th newsletter? That would be Judy Goodwin! Congrats! Check your email for info. (Sorry for the delay… I caught the plague.)
More info on the Holiday Closure & Giveaway Rules.
And please remember: Our offices are now closed. The whole "While the Cat's Away" theme is 'cause I'm the only one here! For more info about shipping (which will start when the staff are all back on 1/2/19) and the sale in general, please see the While the Cat's Away…" Daily Giveaways: Year 11! overview page.
A final note: Even though our offices are closed, orders for DIGITAL Collage Sheets and Digital Images are still fulfilled in real time!
Posted by
Leslie
, December 26th, 2018