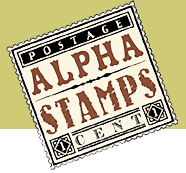 Wow! This is so fun and colorful and I love the unexpected way the new fancy frame fit over the oval window… I'll let Shannon explain:
This piece started with a new set of beautiful stamps that include butterflies of various sizes, suns, moons, and several words and phrases. They are all small, the largest being 3″ x 1-3/4″, so they would work well with ATCs and art coins. They're really pretty too.
I took these stamps in hand and dug around in my stash of things, finding a cool tent card from last month's kit buried in a stack of chipboard (it is literally 3″ high. I gotta get this pile organized). Then I went rifling through the box of new stuff to see what to coordinate with the aforementioned stuff and found the new fancy Lace Frame. It happened to fit perfectly over the cutout on my oval Tent Card. That was a nice surprise.
There are four different butterfly stamps in the set. The two I used, which are the smallest of the butterflies, are 1/2″ and not quite 1″ long. They were stamped and embossed, cut out, folded a bit, then glued onto the card. There's small pieces of foam under a few to vary the height and give dimension.
More info and photos are in Shannon's blog post.
And be sure to enter today's Giveaway — that includes EVERYTHING in Shannon's supply list!


New & Back in Stock Supplies!

Birds & Bees ON SALE!
This is a big, diverse group: over 70 items (from collage sheets to rubber stamps to charms): on SALE at 25% off!
Check out the highlights below. (Psst: the sale includes ALL THREE of the new rubber stamp sets announced today — see above!)
The sale ends at midnight TOMORROW NIGHT, February 8th.
Click: Birds & Bees SALE to see everything!


MORE ARTWORK? (And by Shannon, too…)
We're been plowing (plodding?) through updating some older blog posts with links to the new site… and this fab project by Shannon just got revised! (See the photo at left for Shannon's Snake Oil Caravan, using the Bathing Machine Kit, a 2 Inch Suitcase, a zillion tiny bottles, and the Good For What Ails You Collage Sheet made just for her project!)
More info on Shannon's project is on this post, and quite a few items from the supply list are still available (including the Tiny Suitcase Kit, shown at right).

Butterflies Tent Card Giveaway!
Wow! Just look at that flurry of colorful butterflies!
Yes, I said it! EVERYTHING in Shannon's Supply List is included in today's Giveaway!
I'm only highlighting a couple of the EIGHT items in the supply list/Giveaway:
- New Lace Frame
- New — and part of the SALE: Dream Without Fear Cling Stamp Set
- A Mix of Spring Beauties ATCs Collage Sheet
Just click on this Supply List link for photos and links to everything in Shannon's artwork, which are also all included in the Giveaway!
To enter the Butterflies Tent Card Giveaway drawing all you have to do is leave a comment BELOW on this blog post TODAY or TOMORROW (the deadline is 11:59 pm PST, Friday Night, February 8, 2019).
Don't forget to leave your (hello!) correct email address, too, so I can contact the winner; your email address does not need to be made public. Note: I'm offering free shipping, too, but only within the USA. International shipping will still apply.
Please be patient! Spammers try to post crap here a lot so comments are moderated. So if you don't see your post in the comments section, be patient and check back in a few hours before re-posting it, please!
After midnight, I'll randomly pick the winner (via Random.org).
Hey, who won the Letters from the Sea Kit Giveaway from Sunday's newsletter? That would be Barbara Souza! Congrats! Check your email for info.
Posted by
Leslie
, February 7th, 2019