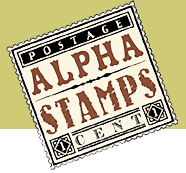 Note: most of the links on this post no longer work, as we moved to a new Web site in 2018. But you can try searching on the same names (as links below) on the new site.
Congratulations to Shannon Sawyer, Lynda Roddy Ozzauto and Laura Barnes for winning our "Let Them Eat Cake!" 5th Anniversary Contest.
At right is a portion of Shannon Sawyer's first-prize-winning entry, using the Young Marie collage sheet).
Below are all the goodies included in the first prize package (shown at left).
Arbor Rose Scrapbook Paper
12″ x 12″ double-sided 65# cardstock sheet with a watercolor paper texture (printed, not really watercolor paper), a beautiful rose border and a distressed (and bright pink!) reverse side.

Velvet Rose Leaves
Approx. 24 pieces. 3/4 x 1-1/4 to 1-1/4 x 2″
Velvet Ribbon Stacks
3 sets of beautiful velvet ribbons, some with edge stitching and some with texture (the texture is ribbed, like corduroy). 1 yard each of 5 colors per set, on a reuseable wooden stand (the top screws off and on).

Cake Ribbons
Lovely, 28mm wide woven ribbons (imported from France). Blush pink (with chocolate cakes… yum) or red & green.
Ornate White Resin Frame
Cast resin frame with nice detailing. They have a whitewashed look, but are also easy to paint other colors.
Crown Connectors
Antique Gold or antique silver plated (over brass stamping… concave on the back.
Large Fleur de Lis Charm
Antique Gold finish only (over brass stamping).
Glass Flower Petals
Beautiful glass petals (or leaves) with a horizontal hole for stringing. Both colors are clear glass with a metallic coating on one side of the petals (so each side of the petal has a different color and reflectivity). 12x15mm. Colors: Capre (copper/peachy) and Silver (almost lavender on one side).

Clear Iridescent Pearls (Strands)
4 mm diameter, iridescent plastic pearls (pre-strung; they attached to the string so cannot be unstrung and used as individual beads).
And a couple of things not newly-added to the site: Adhesive-Backed Pearls and Marie Magazine (sold out).

More info about the contest (and some other cake- or Marie-related items not included in the prize).
Posted by
Leslie
, December 18th, 2009