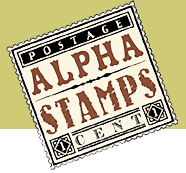 New Masonite shrine kits (with some creative art projects by the Design Team)! And colorful new stickers for Spring (and some props worthy of an Alice in Wonderland tea party)!
First, let's start with 2 shrine kits perfectly sized for displaying an ATC (or use either of the Masonite ATC windows as a facade). One is a bit deeper (for accommodating adding feet) and the other has legs built into the sides.
ATC Box Shrine
A flat kit to make a sturdy, little box perfectly sized to hold an ATC. 1/8″ Masonite. Instructions included.
Finished size is 2-3/4 x 3-3/4 x 1-5/8″ deep. (Deep enough to accommodate adding feet.)
Shown at left with a Fancy ATC Frame.

ATC Hutch Shrine
Finished size is 2-3/4 x 4-3/8 x 1-5/16″ deep.
Legs/feet are built into the side panels.
Shown in the smaller photos at left with a Fancy ATC Frame and ATC Window.
And both of the art samples above are by Design Team Member Rhonda Secrist Thomas! (Click on either photo for info on all of the other components Rhonda used.)
And in honor of these cute shrines that fit ATCs, ALL of the ATCs Collage Sheets are On Sale! (But catch 'em quick as they're only on sale through Saturday night, March 30th… one more thing, don't forget that the Spring & Summer Flowers Collage Sheets are still On Sale, in case you need images for the Spring Fling 4×4 Swap).
Even more new Masonite shrine kits are below… starting with an adorably tiny set of two houses, with artwork by Design Team Member Rhea Freitag.

Posted by
Leslie
, March 24th, 2013