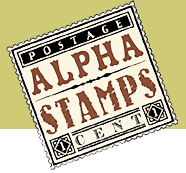 And new swap art posted! (And a swap contest prize announcement!)
Yay! New Tim Holtz items from the Summer CHA trade show have started arriving! And since we're in the midst of multiple Halloween-related swaps (thus: Halloween Theme Section Sale), I decided to put ALL of the new Tim Holtz goodies On Sale, too!
Starting with the Laboratorie 12×12 Paper Stash (shown at right)… sigh. It's a pad of 20 double-sided sheets! A nice, spooky collection — and the full pages (12″ x 12″ designs) are also reproduced in 6″ x 6″ size, then again in a grid at even smaller 2″ x 2″, ATC, and border sizes.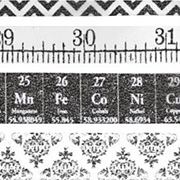 Next up is the coordinating Laboratorie Tissue Tape (shown at left), a versatile set including the periodic table of elements. 4 rolls, 10 yds each.
4 more new items are below (well… 5 if you include the red version of the Trimmings Set (farther below) that isn't exactly Halloween themed). And remember: they're all On Sale

Posted by
Leslie
, September 8th, 2013