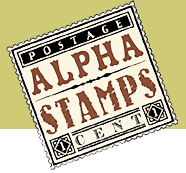 Happy Halloween!
Not only is it the actual day, and there's 2 more banners from the Design Team to ooh and ahh over, but there are some
terribly tardy
New and On Sale!
Halloween goodies to show you. AND…
today is the final day
of the
Halloween Sales
and just last night I made
new mark-downs
in all the sale categories:
-
Halloween Carnival Event Supplies
-
Halloween Theme Section
-
Halloween Collage Sheets
-
Halloween Rubber Stamps
And note: today is the due date for the Halloween Pennant and Ornaments Swaps (so get to the post office today, please!)
Two more banners?! Yes, portions of both are at right (by Rhonda Secrist Thomas and Shannon Tuttle). See those little rosettes (above the resin owls and ivory ric rac on the Triangular Chipboard Pennants)? Rhonda made those with the Tim Holtz Mini Paper Rosettes Die!
And at first I though Shannon had used crackle paint on that chipboard bat, but it's the crackly texture of the printed paper from the Thrilling – Antidote Bats Scrapbook Paper! More photos of both banners are in the Gallery.
Plus don't forget to look below for the Giveaway Miz Meghan chose, based on both of the new banners (plus the new Halloween items like those 2 Scrapbook Papers shown at left)!





Yay! A Spooky Giveaway! And beside the items Rhonda and Shannon used when making their banners, Meghan pulled a big group of goodies that could be used to embellish your own spooky banner!

Remember: you can click on the Giveaway photos on the blog post to see more details. Psst... lots of the following are on sale as part of the Halloween Sale, which will be ending TONIGHT!

- Miss Empire Steampunk Scrapbook Paper
- The Story Goes Scrapbook Paper
- Holiday Children ATCs Collage Sheet
- Black Halloween Borders Rub-Ons

- Burlap Ribbon - Black
- Wavy Orange Ric Rac Trim
- A Witchy Encore Collage Sheet
- Halloween Jumping Jacks Collage Sheet
- Halloween #3 Collage Sheet
- Halloween Kit Mini Paper Set
- Midnight Dreary Die-Cut Cardstock Stickers
- Thrilling 6x6 Paper Pad
- Elegant Witch Tags
- Black Chipboard Bat
- Black Chipboard Crescent Moon
- Black Chipboard Pumpkin
- Black Chipboard Scaredy Cat
- Black Chipboard Skull and Crossbones

- Kraftboard Tag Album
- Triangular Chipboard Pennants
- Brown Mini Paper Pack
- Black Seam Binding
- Orange Seam Binding
- Black & White Skull & Crossbones Ribbon
- Fuzzy Black Fibers
- 2x2 Colored Envelopes - Orange
- Black or Kraft ATC Envelopes - Black
- Toe Tags
- Tiny Burgundy Roses
- Mushrooms - Brown
- Tiny Glass Spheres in Bottles - Brown
- Tiny Glass Spheres in Bottles - Lavender
- Resin Owls - Black & Cream
- Halloween Acrylic Bead Mix
- Jack-o-Lantern Erasers

To enter the Spooky Giveaway drawing all you have to do is leave a comment below on this blog post by midnight, November 1, 2013 (Friday night PST).

Don't forget to leave your (hello! correct) email address, too, so I can contact the winner; your email address does not need to be made public. Note: I'm offering free shipping, too, but only within the USA. International shipping will still apply.

Please be patient! Spammers try to post crap here a lot so comments are moderated. So if you don't see your post in the comments section, be patient and check back in a few hours before re-posting it, please!

By Sunday morning's newsletter, I'll randomly pick the winner (via Random.org). So make sure to check back Sunday to see who won!

Posted by

Leslie

, October 31st, 2013